20 Song Lines About Phone Calling That Make an SDR's Day
SDR work is exhausting at times. They communicate with people on a daily basis and have to handle rejection. Many emotions occur, and they can be overwhelming. First, it's hope and fear, when you write emails and make phone calls. Then, it's the anxiety, and thrill when you get a response.
Apart from that, dedicated SDRs enjoy the intrigue when they try to overcome an objection. Meanwhile, the final "No" might bring despair and anger. However, once the appointment is set, they're on the ninth cloud.
You need humor and positive thinking to handle the denial. In addition, you need to have a strong personality to retain the will to go on and do your best.
For all the awesome SDRs here, at CIENCE, and all over the world, we made a list of song lines about phone calling and complicated emotions they have on a daily basis.
1. Call Me Maybe – Carly Rae Jepsen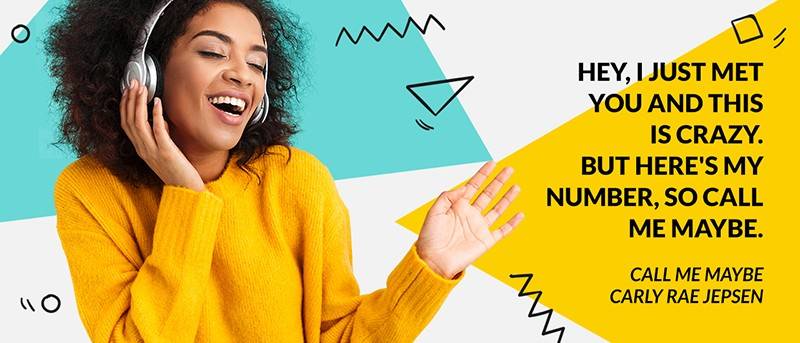 This is one of the most popular songs about phone calls in our office. It's funny and elevating.
2. Hung Up – Madonna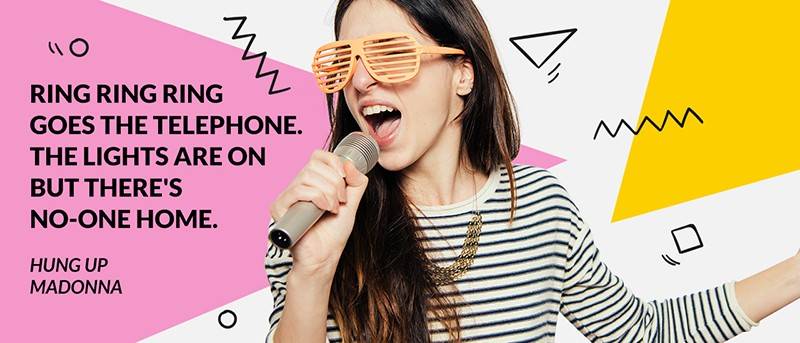 Madonna's song is very inspiring. You might get no answer from a lead, but it will never stop you from pursuing your goals. Here's another compelling quote from Hung Up:
Time goes by so slowly for those who wait. No time to hesitate.
Those who run seem to have all the fun.
3. I Just Called To Say I Love You – Stevie Wonder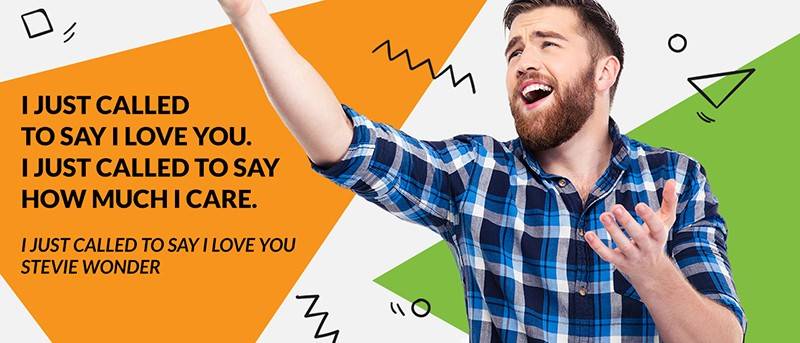 Mr. Wonder doesn't need an occasion to express his affection. Though most prospects don't expect a call, SDRs can bring much value to them. After all, they offer you a solution to your pain point.
4. Hello – Adele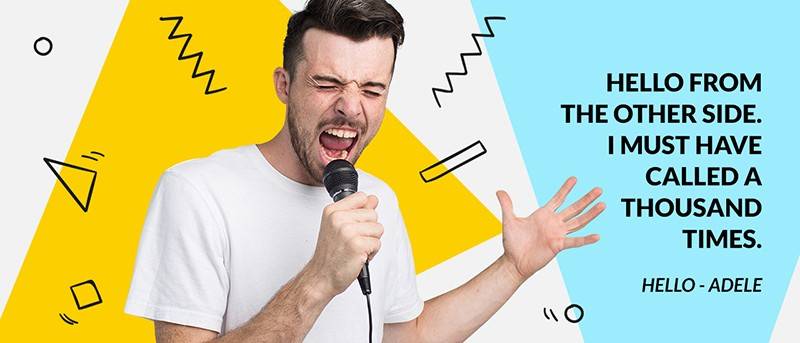 The English singer knows what it takes to dial one number multiple times trying to get a response.
5. Call me – Blondie
Every sales rep wants a prospect to give a call. However, they usually end up making the first move (and sometimes the second and the third one).
6. Hotline Bling – Drake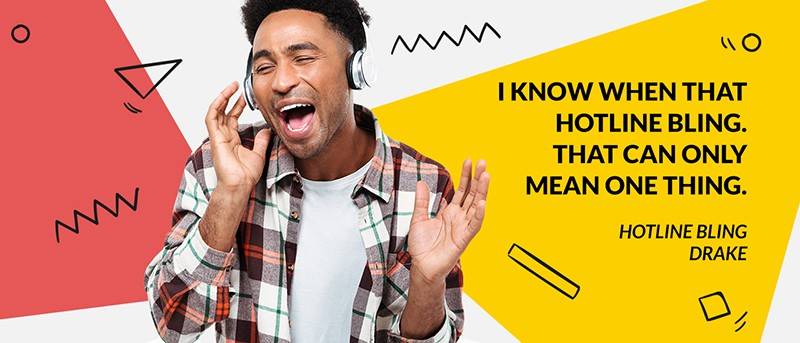 We like this song because it's relaxing. It's good to chill out during a lunch or a coffee break.
7. Hello – Lionel Richie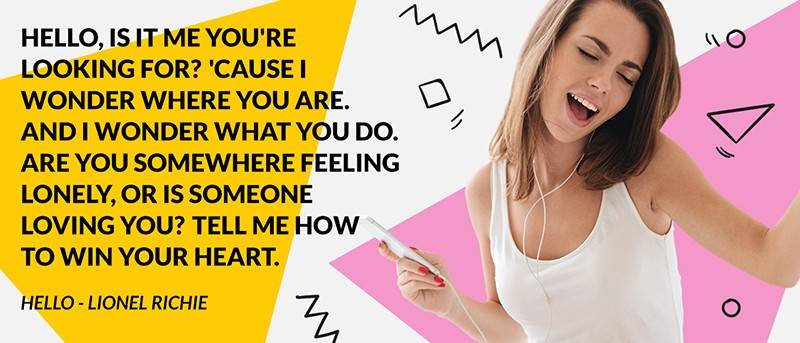 That very moment when you try to demonstrate how much you care about a prospect, you sound like Lionel Richie.
8. Don't Call Us We'll Call You – Sugarloaf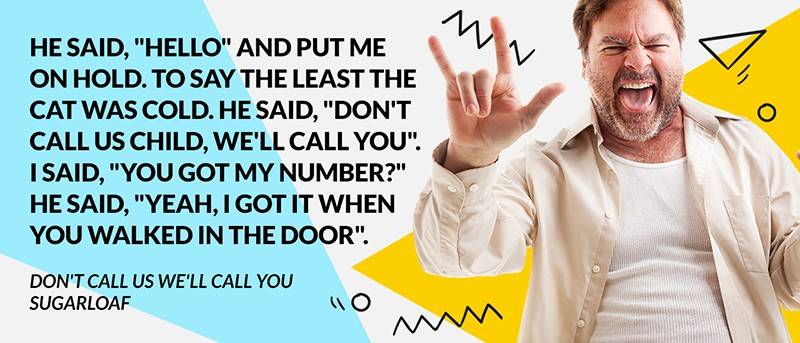 Amazingly, this song is 43 years old. The American band had hard times persuading record companies to give them a try. They were denied many times, but eventually they made it to the top.
9. Telephone – Lady Gaga ft. Beyoncé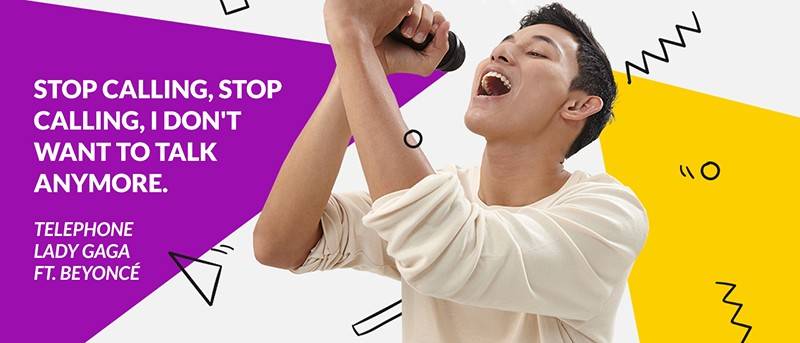 This song doesn't need any comments! Just push the play button and have fun!
10. Wrong Number – The Cure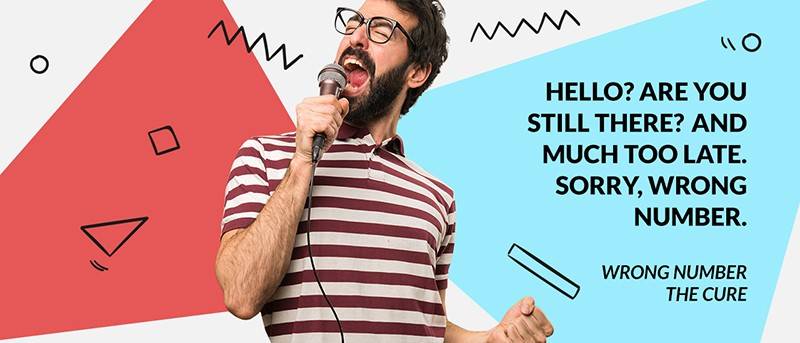 The lyrics are obscure and make us wonder what they really mean. However, one is for sure: the author has been talking way too long with a wrong person. These things sometimes happen in business. In order to prevent that, we have sales reps.
11. Toxic – Britney Spears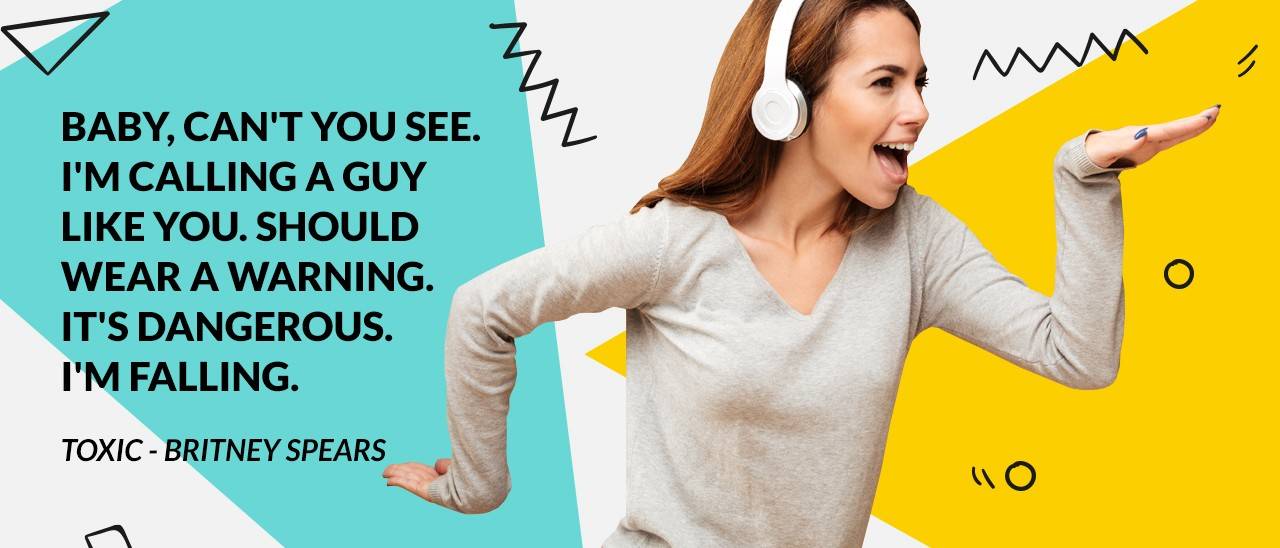 Britney is assertive as always. She knows what she wants, and how to get it. No matter what it takes, she'll achieve it.
12. One Call Away – Charlie Puth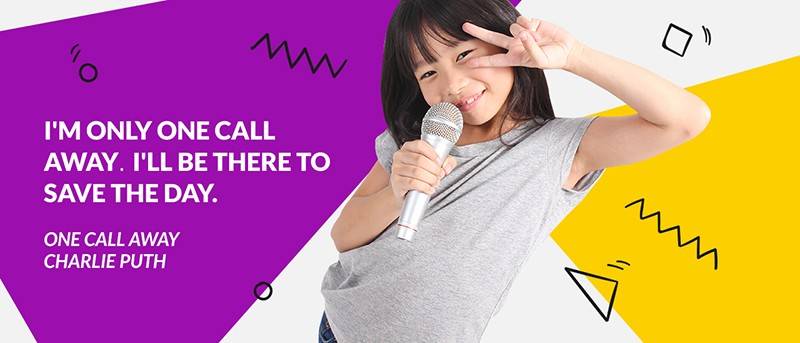 One call away is the best case scenario. On average, it takes eight dials for an SDR to reach the prospect.
13. Ring, Ring – Abba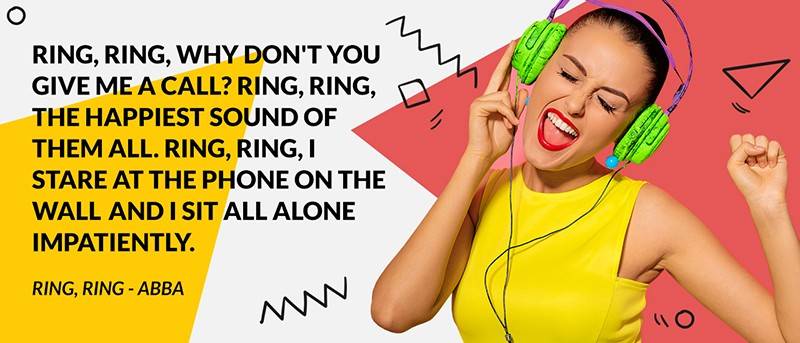 SDRs never sit and wait for the phone call. They initiate conversation on their own to help leads change their business for good.
14. Tony, Talk! – The Hardkiss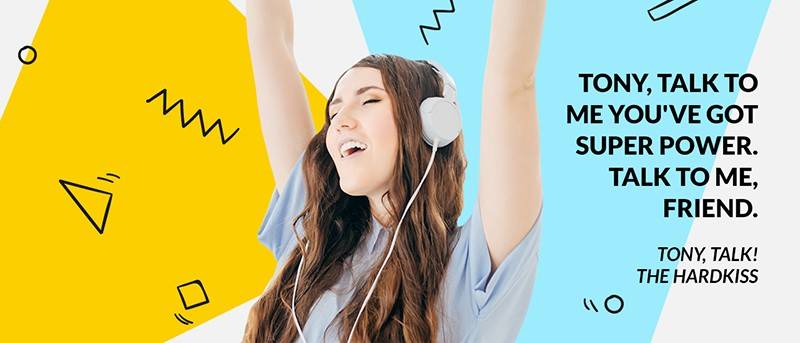 Julia cries out our great wish, "Talk to me, talk to me."
15. Bless the Telephone – Labi Siffre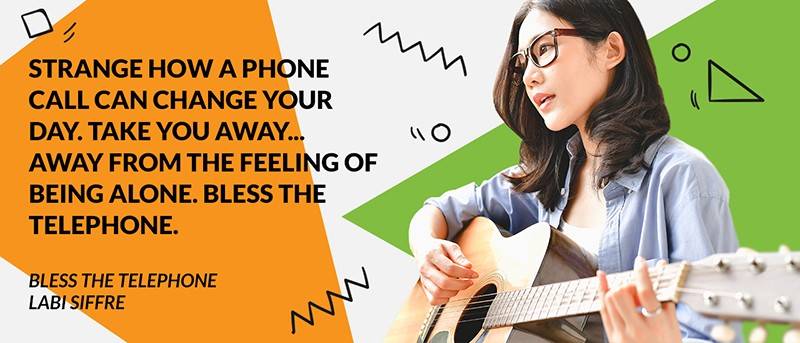 The critical thing about prospecting is to make a difference by bringing the value to a lead and establishing a rapport.
16. Keep You – Wild Belle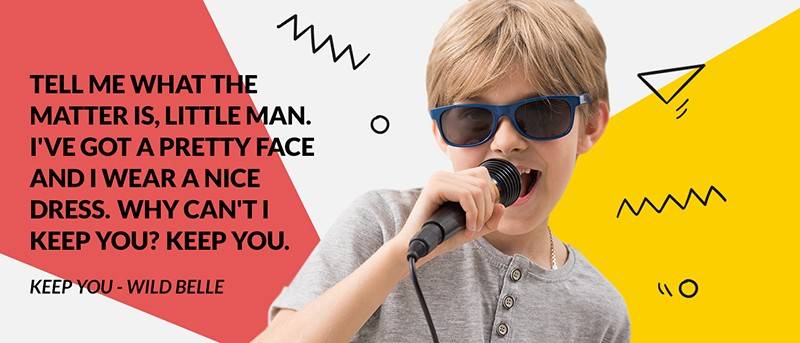 This song has another amazing line dedicated to personalization:
Every minute that I spend on you I give you honey, and I give you truth.
17. Summertime Sadness – Lana Del Rey
Amazing Lana knows that feeling when you look at the telephone wires.
18. Big Girls Cry – Sia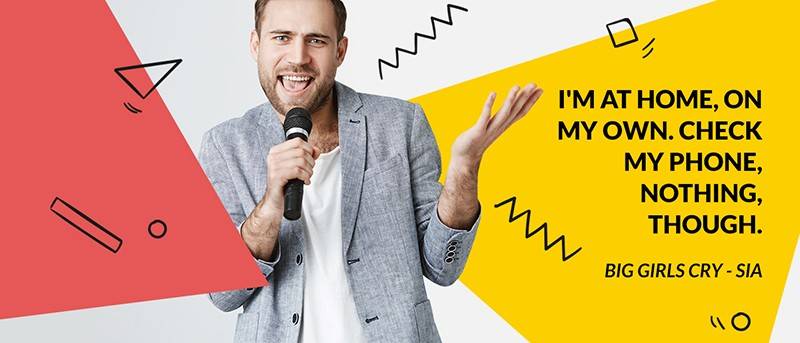 Sometimes, you get home, check your mailbox for client responses with witty follow-ups, and it's empty.
19. That's Not My Name – The Ting Tings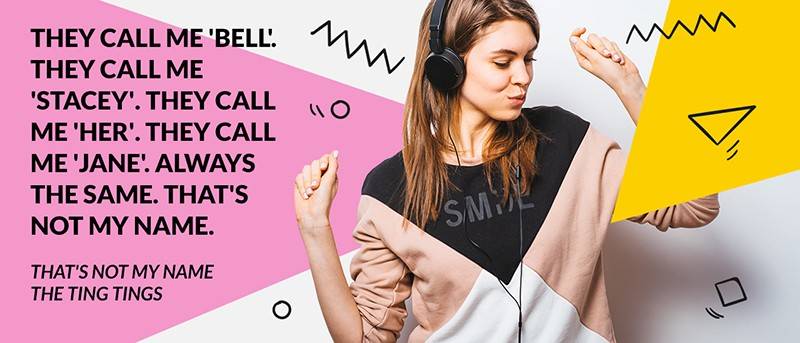 Personalization of the most important thing in outbound prospecting. It's better not to forget your lead's name.
20. Shake it off – Taylor Swift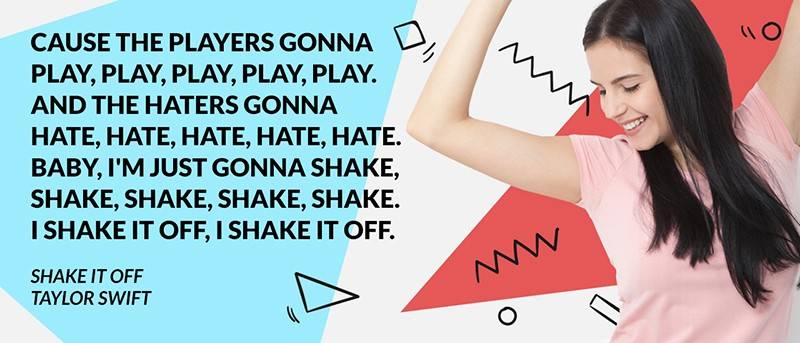 This song is about dealing with rejection and rude responses. You're doing a great job!
Some notable mentions:
1. The beginning of an SDR career:

2. We need to reach out to a particular lead that fits the buyer's persona.

3. When you forget the name in the middle of a call…

4. When you get rejection again during the day.

5. When you're thinking about a brilliant reply.

6. Probably that's how some prospects feel about rejecting SDRs.

7. When a prospect refuses to continue communication.

The songs to inspire an SDR before making a call:
The Final Countdown – Europe
Can't stop – RHCP
If you want to listen to all of these songs at once, visit our Spotify page. That's it for today. Stay positive and happy!
P.S. If you feel a need for more practical knowledge to boost your enthusiasm — check out our newest Cold Calling Guide that answers all of your questions.
A Few (Related) Sales Posts
Your source for sales information