21 Best Outbound Marketing Infographics of All Time
Outbound marketing (OM) is a compound activity that aims to gain more leads in a sales funnel. It consists of many different processes and is managed by a sales team in cooperation with marketing experts. That is why understanding how outbound marketing works might be a difficult task.
We, at CIENCE, have been studying this process for quite a while. Furthermore, we have been successfully using outbound marketing strategies in the lead generation process for both our company and our clients. And, although some marketers claim outbound marketing is no longer efficient, our experience proves that they're wrong.
In fact, the combination of particular outbound marketing strategies works best in B2B sector, while they don't work anymore in B2C. For more information about the automation and human power, read our blog post about the B2B lead generation.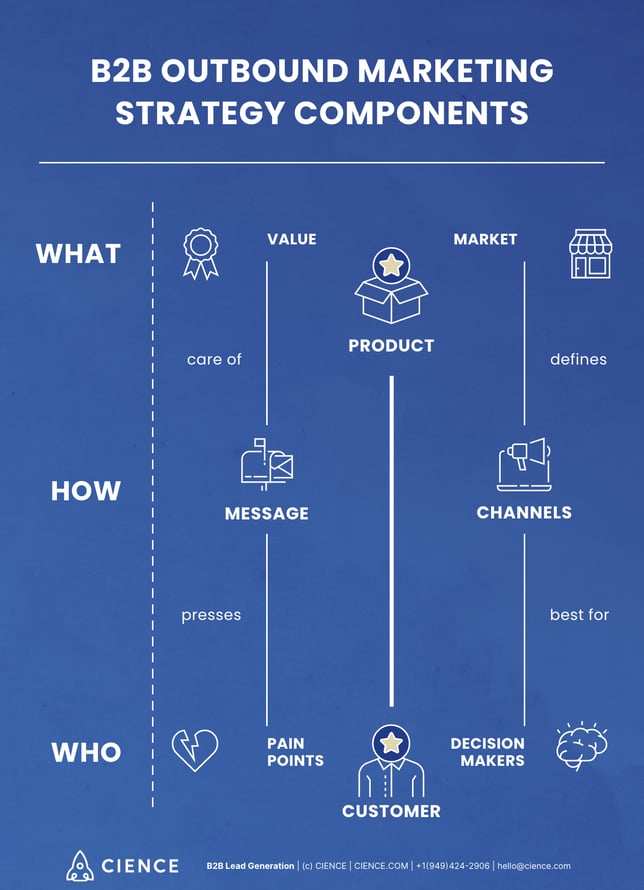 CIENCE has found the best formula for successful outbound marketing strategy: targeted research, then sequenced omnichannel outreach. Today we want to share the best infographics that we have found on the Internet. We believe that studying these infographics will help you better understand and apply the respective OM strategies.
1. Outbound Marketing
Let's begin with the general infographics. The Game of Sales is our favorite. In a funny way, it depicts some usual problems that sales developing teams are facing. It also gives some good advice to those who want to succeed in outbound marketing, like, for example, how to approach decision makers.

The infographic below is a rare example of a consensus between inbound and outbound marketing. In most cases, marketers work hard to make us believe that the latter doesn't work at all. However, you need to remember, that according to a recent survey by Hubspot the most significant pain point of marketing agencies is finding new clients.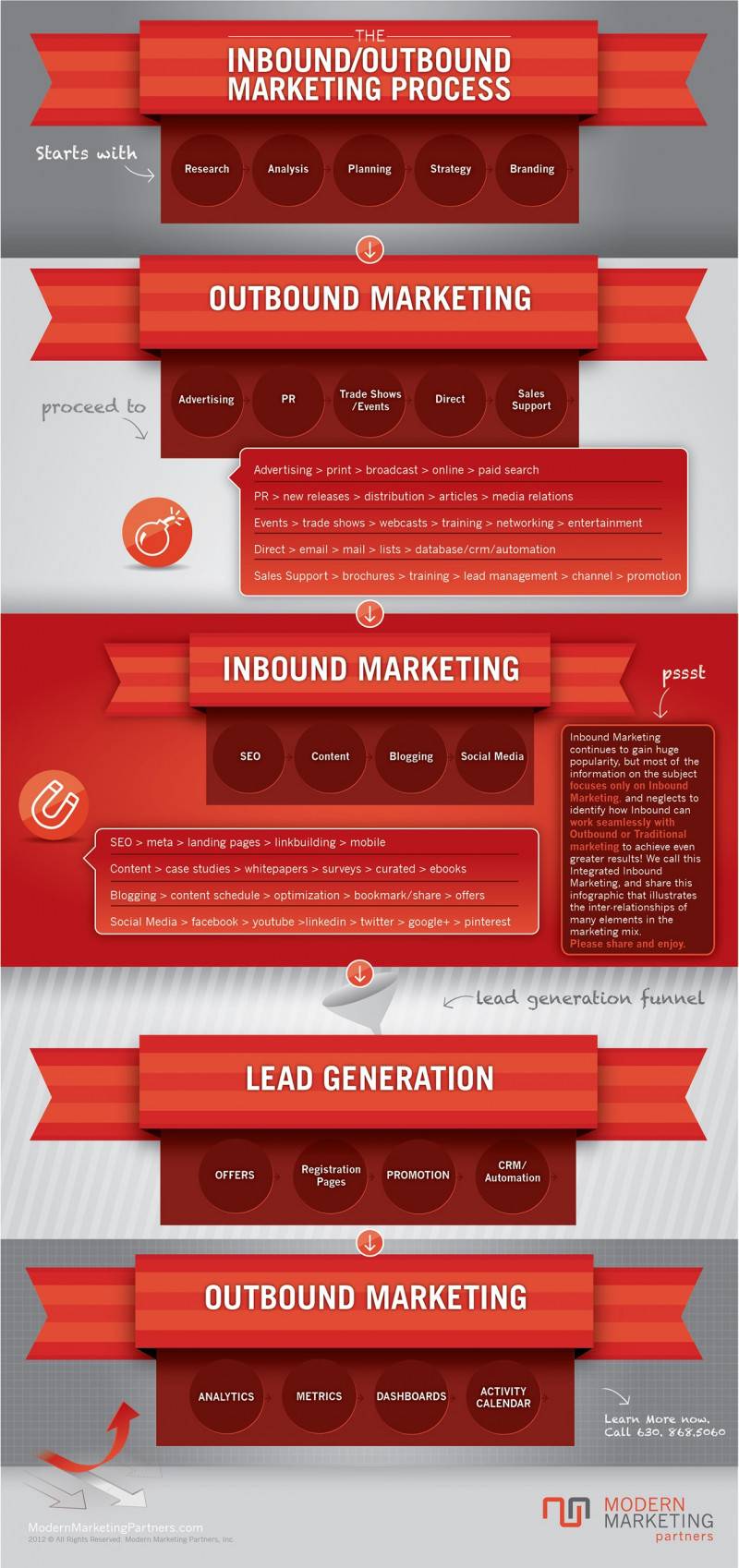 by ModernMarketingPartners.
From Visually.
Several decades ago, sales were pushy, lacked segmentation, targeting, and personalization. However, the Internet era and inbound marketing changed the business environment, forcing selling teams to change their strategies and methods. Unfortunately, some employees still work under old schemes, which makes them ineffective. Don't make their mistakes.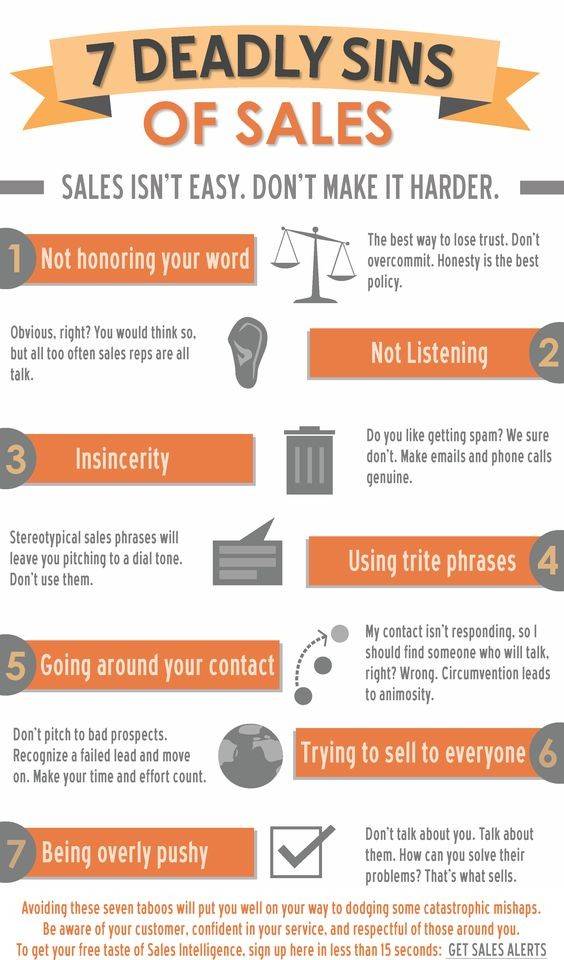 2. Sales Pipeline and Outbound Marketing
Similar to inbound, outbound marketing is all about filling the pipeline with quality leads. We believe that efficient earning of new prospects is the balance between persistence and the ability to give up on a bad fit. That's what we try to teach our sales development representatives in the first place.

The next infographic provides the helpful tools you can use to foster your work at every stage of a sales funnel.

Surprising facts about sales enablement here: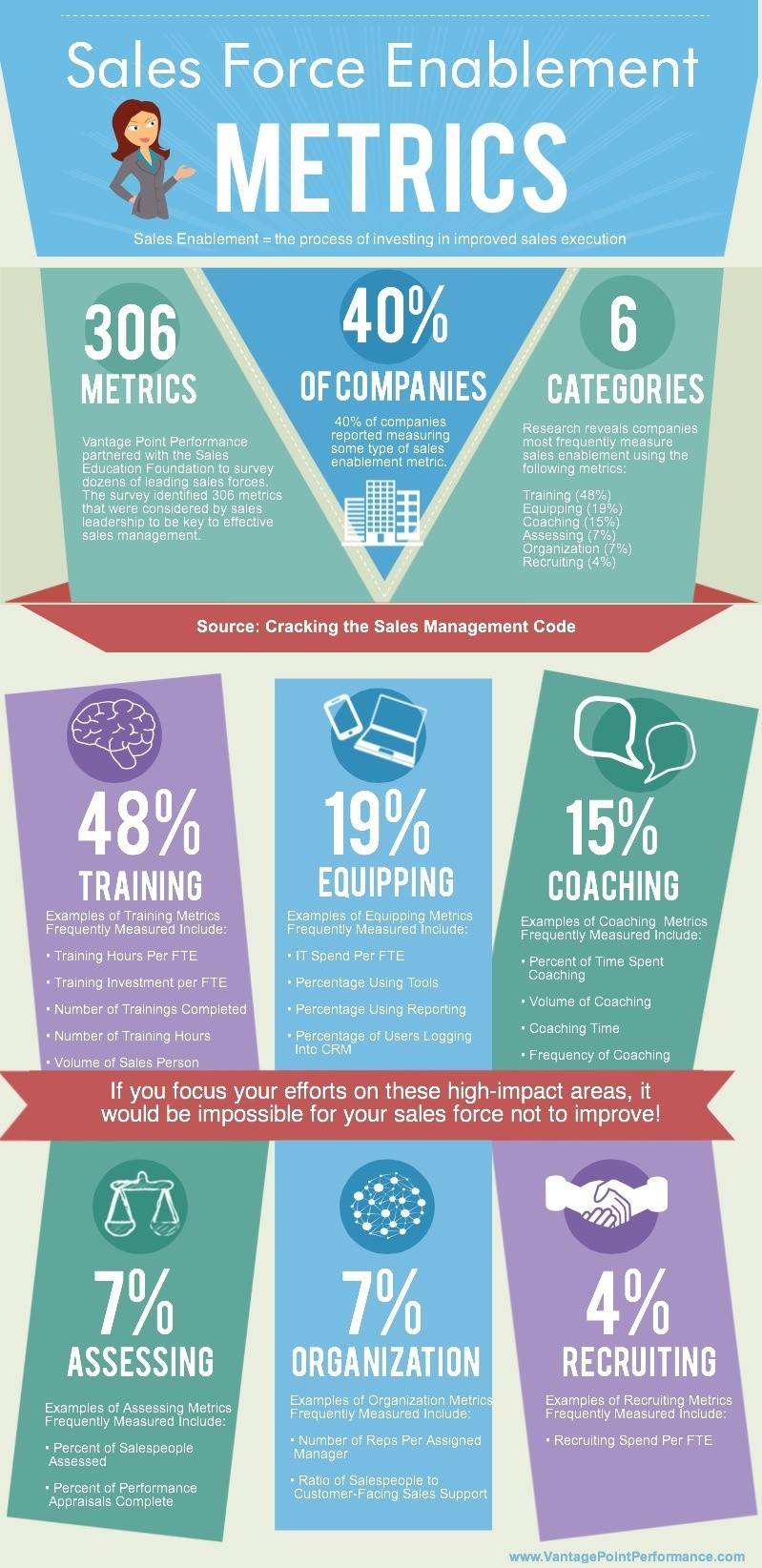 3. Research for Outbound Marketing
We believe that successful outbound marketing begins with proper research. The infographics below shows what you need to look for and where you can find it.

4. Email Campaign for Outbound Marketing
The most efficient strategy for outbound marketing is cold emailing followed by phone calls. The secret of a killer email is to be brief, friendly and stick to the point. You need to press the prospect's pain points and talk of your company only as a provider of a solution to their problem.

This infographic is a summary of how to create an email that works.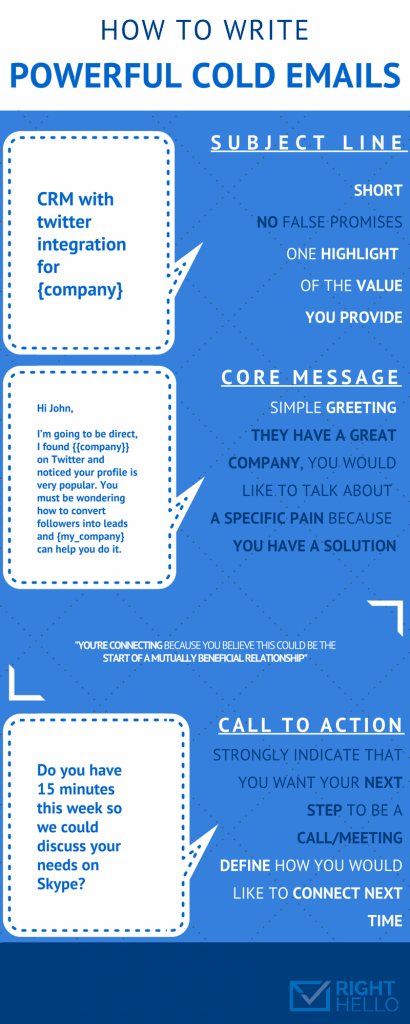 5. Phone Calls
It's an essential part of outbound marketing. After an addressee opens a prospecting email, a sales development representative makes a phone call to set an appointment or qualify the lead. It's a final stage of OM.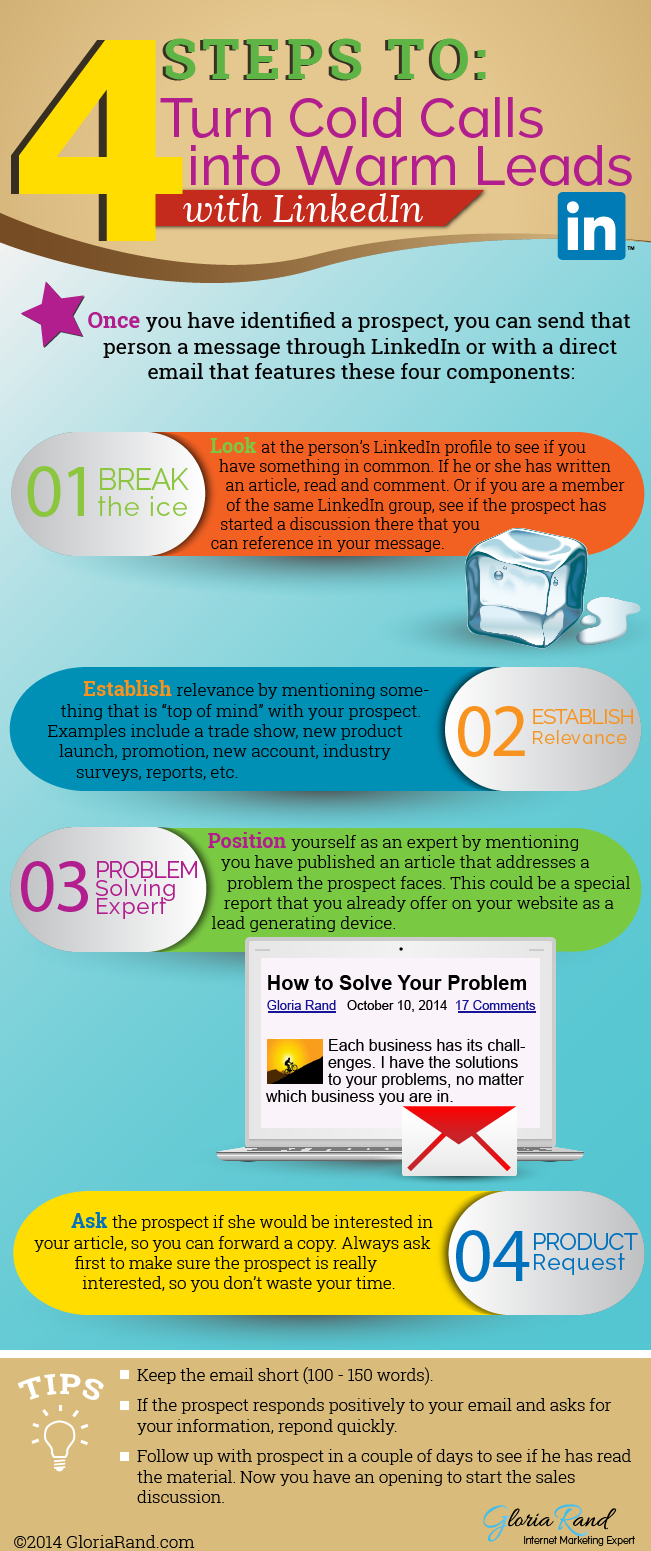 SDRs often make mistakes and lose the quality leads. Here are some of them: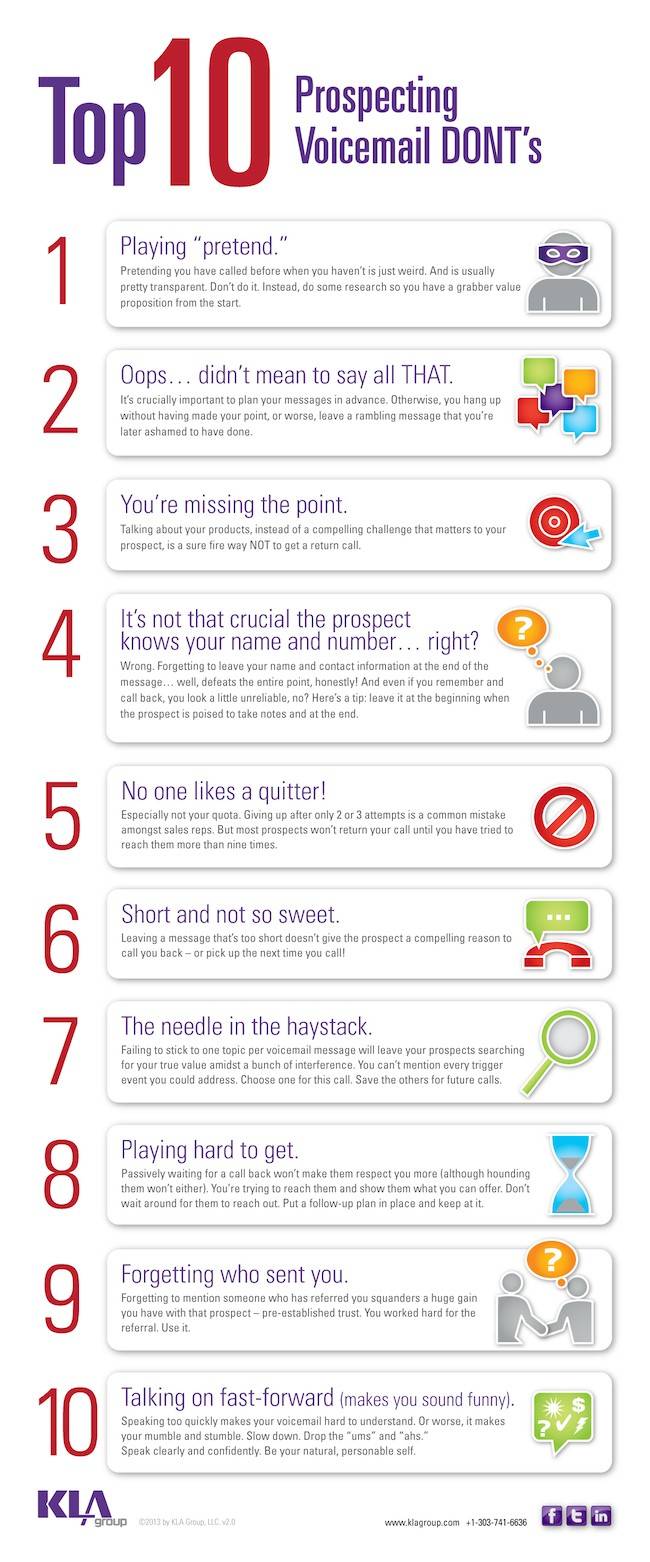 6. Lead Generation Team and Outbound Marketing
The team that will be implementing your outbound strategy can either help you succeed or destroy everything. However, before your people begin prospecting, you need to prepare.

Do you train your people efficiently? Check out with the infographic below.

Each stage of the sales cycle requires its own training:
Outbound marketing might be hard for SDRs. It involves a lot of hard work and coping with many rejections. Motivate your salespeople:
7. Sales Representative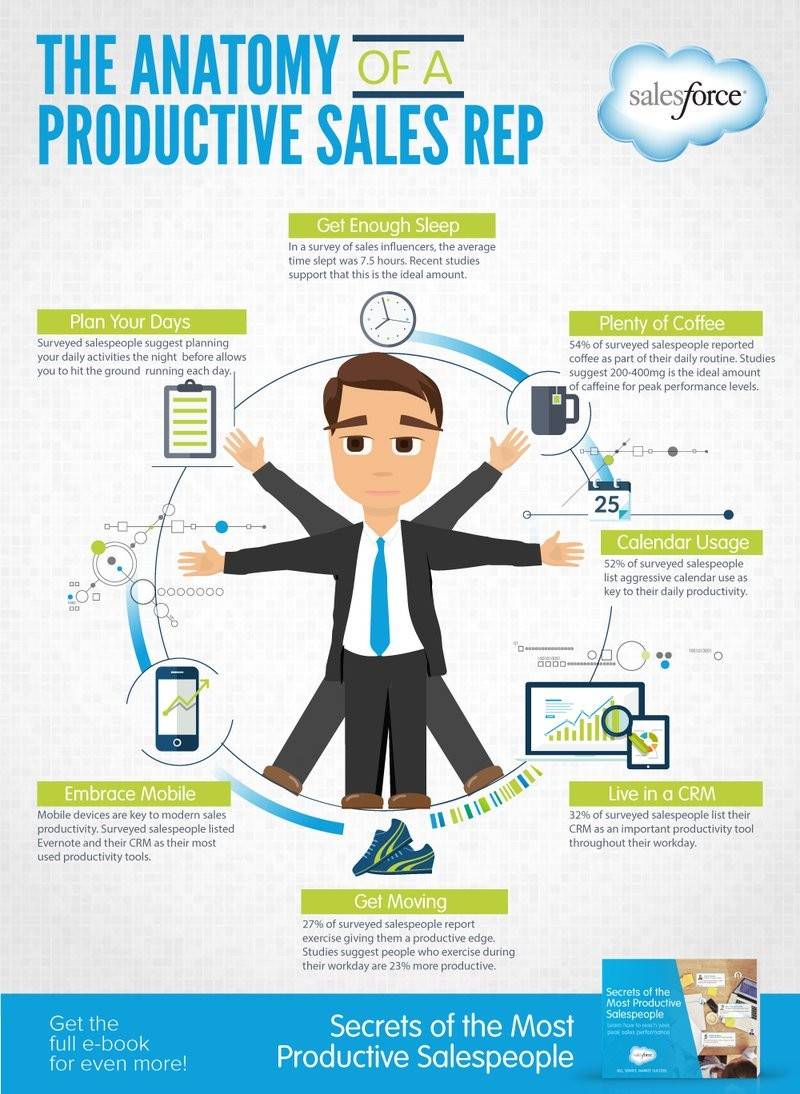 A sales rep is a multi-tasker. He or she needs to know automation tools. In addition to that, positive thinking and team support will be very helpful.
This checklist is handy for any SDR. In order to make a phone call to a potential client productive, a sales rep needs to remember the pain points and the specifics of a prospect.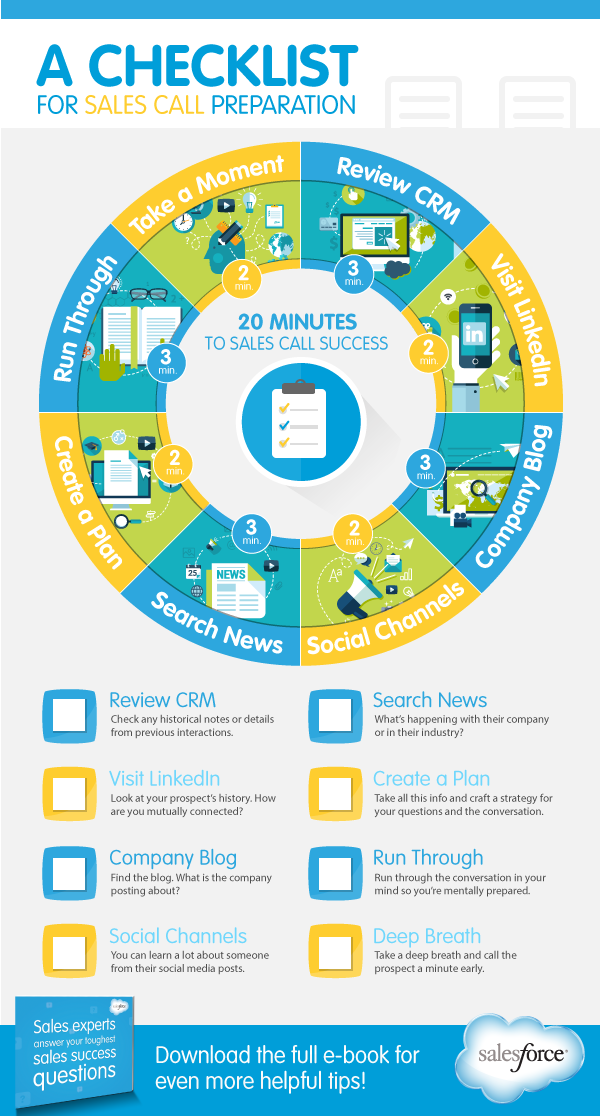 8. Rejection in outbound marketing and how to tackle it
Prospects say "no" all the time. Do your SDRs know how to overcome objections?

And an even shorter rejection list:

Shorter still — these are the Top 3 sales objections. Preparing for all three can be very useful: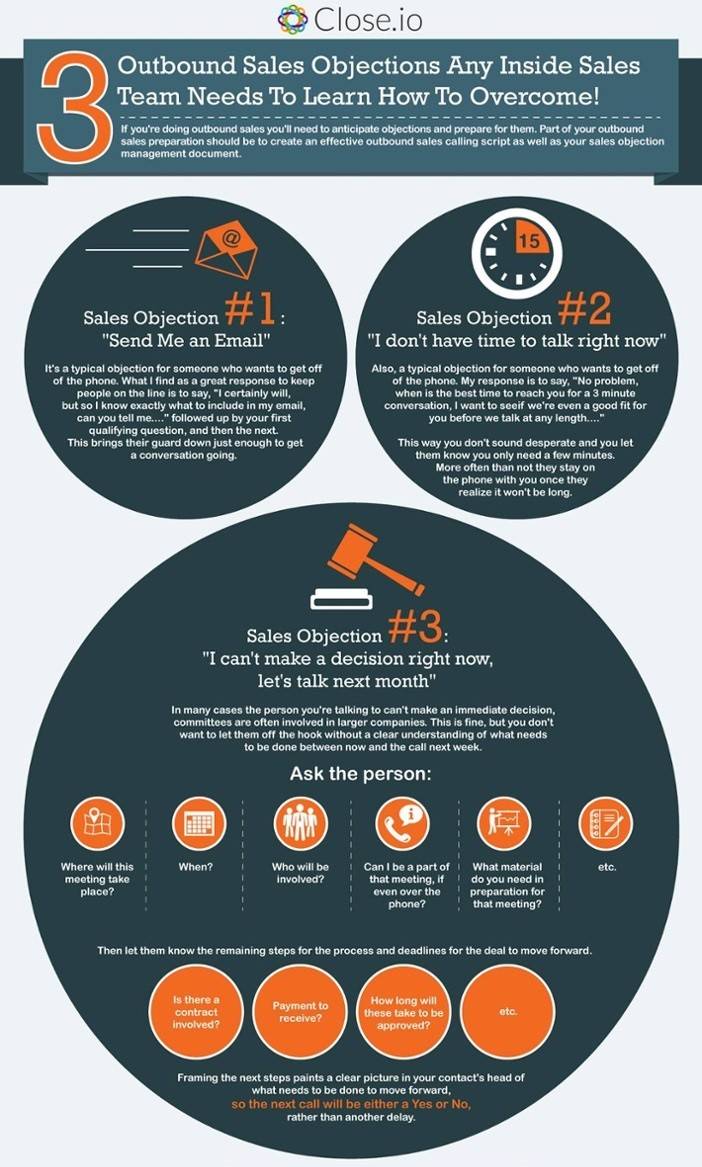 Outbound marketing is not rocket science, but it's still a somewhat complicated process. It requires much knowledge and hard work to succeed. However, when you do everything right, success exceeds your expectations, and you know that it's worth the effort.
A Few (Related) Sales Posts
Your source for sales information