CIENCE Announces Isaac Nassimi as a New Head of Technology
On August 19th, CIENCE announced Isaac Nassimi has joined the company as the new Head of Technology. In this newly created position, Isaac will take a leading role in developing the future of prospecting workflow technology and use his extensive knowledge and insights to spearhead the company's nascent software division.
About CIENCE
CIENCE is a #1 ranked lead generation company that offers a unique mixture of managed services and technology. Recently, CIENCE has been acknowledged by Inc. Magazine as #793 on the Inc. 5000 list of fastest-growing privately-held companies in the United States.
"We deliver substantial top-line growth for our clients through technological innovation, and this commitment is fundamental to our organization too. I'm thrilled to have the unique skillset and brilliant development mind Issac brings to the table here."

John Girard, CEO
Explosive growth over the previous 4 years has established CIENCE as a leader and innovator in the sales specialization and B2B lead generation industries. One of the future goals of the company is to implement data science into PaaS outsourcing.
"As a company run by seasoned technology veterans, we have been quietly assembling the building blocks to make a big, technology-driven splash in the B2B sales ecosystem. With Isaac's appointment as our Head of Technology, we take our first public step in bringing the platform component of our business to market."

John Girard, CEO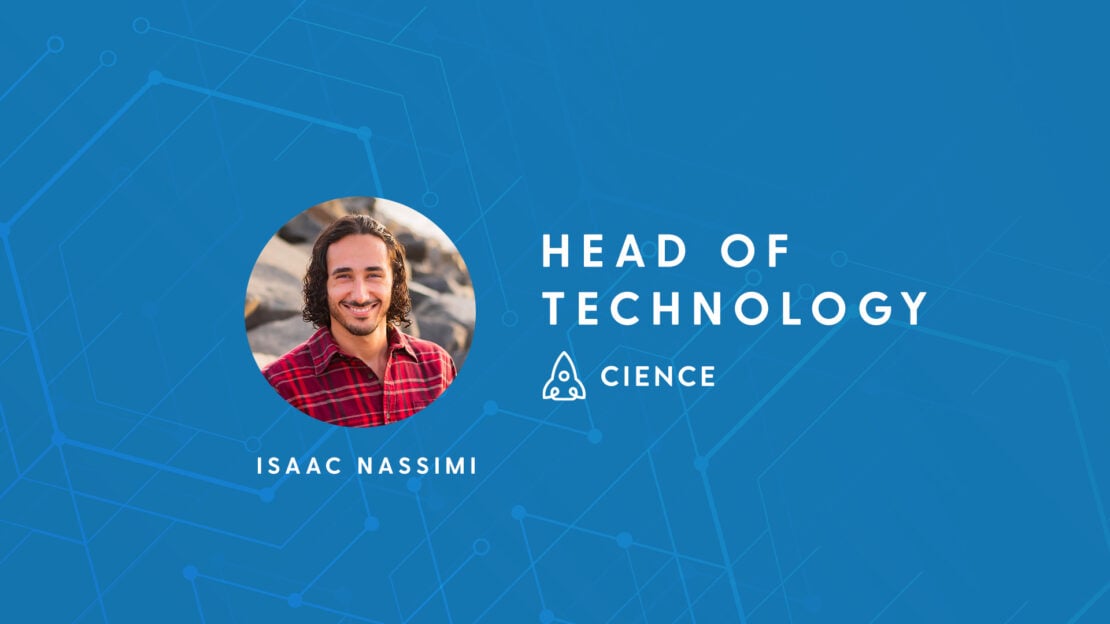 About Isaac Nassimi at CIENCE
Nassimi brings a solid background and an R&D mindset to CIENCE. Prior to joining CIENCE, he was the CTO of Loop Co. and VP of Engineering at Flux Inc., and Fairmarket. Nassimi is highly skilled in a wide range of programming languages, frameworks, and processes.
"I want to build systems that will help us explore and employ our data to find stable strategies in a market that is constantly in flux market. CIENCE is surgical with both their research and their sales, and I want to scale that precision as far as possible."

Isaac Nassimi, Head of Technology
At CIENCE, Nassimi will work on new automation tools, contextual intelligence, AI-driven decision-making, and much more. Implementing new and cutting-edge software solutions into each sub-category of lead generation will be among the most critical initiatives to continue driving efficiency and results for CIENCE and our customers.
This news comes with great joy since Isaac's expertise and talent will lift CIENCE's technology to the new level.
"Issac will expand our platform capabilities to build on our lead in the sales engagement space."

John Girard, CEO
A Few (Related) Sales Posts
Your source for sales information