CIENCE Earns HubSpot Advanced Implementation Certified (AIC) Partner Status
CIENCE today became one of only a handful of Advanced Implementation Certified Partners in the United States. After a rigorous certification process, seven CIENCE-tists earned the Advanced Implementation Certification (AIC). This certification qualifies CIENCE as a HubSpot-approved partner for CRM Migration and Integration projects.
While we are proud of our accomplishments, we're more excited about what it means for our current and future clients. So, let's unpack what the AIC is, and how it will enable CIENCE to create more value for our business partners.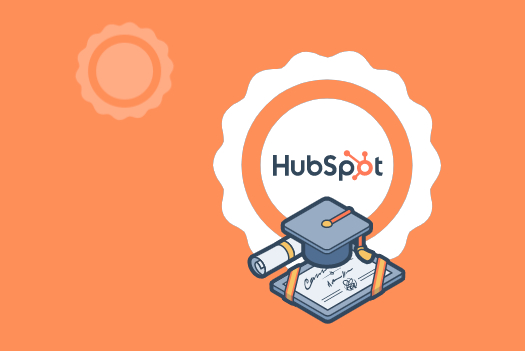 Why HubSpot CRM?
The short answer: HubSpot's growth platform works.
Their technology stack consists of marketing, sales, customer support platforms, complete with robust integrations from over 500 software tools, and continued learning through HubSpot Academy, and are a perfect fit for growing new business. HubSpot's technology has not only enabled CIENCE (also a HubSpot Platinum Partner) with the right technology to orchestrate multi-channel outbound campaigns; they've made it easy to implement for hundreds of our B2B clients.
The Advanced Implementation Certification (AIC)
According to HubSpot, an Advanced Implementation Partner is uniquely qualified to:
Deploy Professional and/or Enterprise-level HubSpot products across large organizations.
Rip out and replace CRM systems aimed at maximizing marketing and sales automation.
Advise on business processes and mapping.
These are all critically important processes to get right. Since the Customer Relationship Management (CRM) platform is usually the system of record for any business, the ability to trust the data and architect sophisticated workflows matters a great deal.
Additionally, this certification gives CIENCE the ability to integrate customer and prospect data from disparate systems and actionize customer and prospect data into one platform to align marketing, customer support, and sales operations and generate better business outcomes.
When we say the AIC was a rigorous process, we mean it. Just to qualify, agencies and partners must have a minimum number of employee certifications in HubSpot Sales Software and HubSpot Sales Enterprise Implementation (CIENCE currently counts >500 HubSpot Certifications across our organization). The actual assessment consists of a video interview, written exam, presentation-style practicum, and a trial period that is pass/fail based on NPS feedback of three implementations.
All told, seven of CIENCE's best and brightest summited the exhaustive process and all passed.
How the AIC Helps Our Clients
As mentioned earlier, one of the requirements for earning the certification is feedback (and a passing mark) from real customers. Unlike many certifications that require simply passing a written test and practicum, customers determined if the agency is qualified to implement complex Customer Relationship Management (CRM) software. When it's all said and done, HubSpot partners are judged solely on the work and results produced for our clients.
And really, our CIENCE team went down the road of certification to help B2B business implement and migrate CRM data. After all, this data is the lifeblood of an organization's sales pipeline.
A great place to start when looking for a HubSpot partner is to double-check their certifications, especially when your business goals require a complex CRM project like migration, implementation, or custom integrations. We can help organizations of any size migrate to HubSpot from:
Salesforce
Microsoft Dynamics
SugarCRM
Zoho CRM
FreshSales
NexJ
Apptivo
Insightly
Agile CRM
Copper
or virtually any other CRM…
CRM + Clean Data = Sales Acceleration
Choosing the right CRM is critical to managing, recording, and storing prospect and customer interactions. It's also essential for driving sales and building predictable revenues.
However, messy contact databases are not only difficult to navigate but can thwart even the best lead generation efforts. From working with over 600+ B2B companies to generate high-quality leads, we've learned that an organization's CRM is only as productive as the integrity of its data.
Implementing, or migrating to a new CRM is an ideal time to ensure your data is accurate, organized, and easily used to build a high-performing sales pipeline. Choosing the right partner to realize your sales research and lead generation goals is challenging.
To give you a leg up on your competition and to help you gather information before engaging with a CRM implementation partner, take a look at The Complete Guide Selecting the Right B2B Lead Generation Company.
The process of implementing a new CRM (like HubSpot) might feel like a prodigiously difficult process. However, the right partner should have all the certifications so you can be confident that your organization's data integrity will not be compromised during and after the migration. If you have further questions about HubSpot implementation and migration from experts in the field – especially how to enhance the quality of your customer relationship data – please contact us using the form below. One of our HubSpot Advanced Implementation Certified specialists will get in touch with you soon.
A Few (Related) Sales Posts
Your source for sales information