CIENCE Gets Two Awards in the Top 100 Clutch List
Clutch (leading ratings and reviews platform) published its annual Top 100 list where the standout B2B companies were recognized. CIENCE is listed #3 for Fast Growth and #6 for Sustained Growth.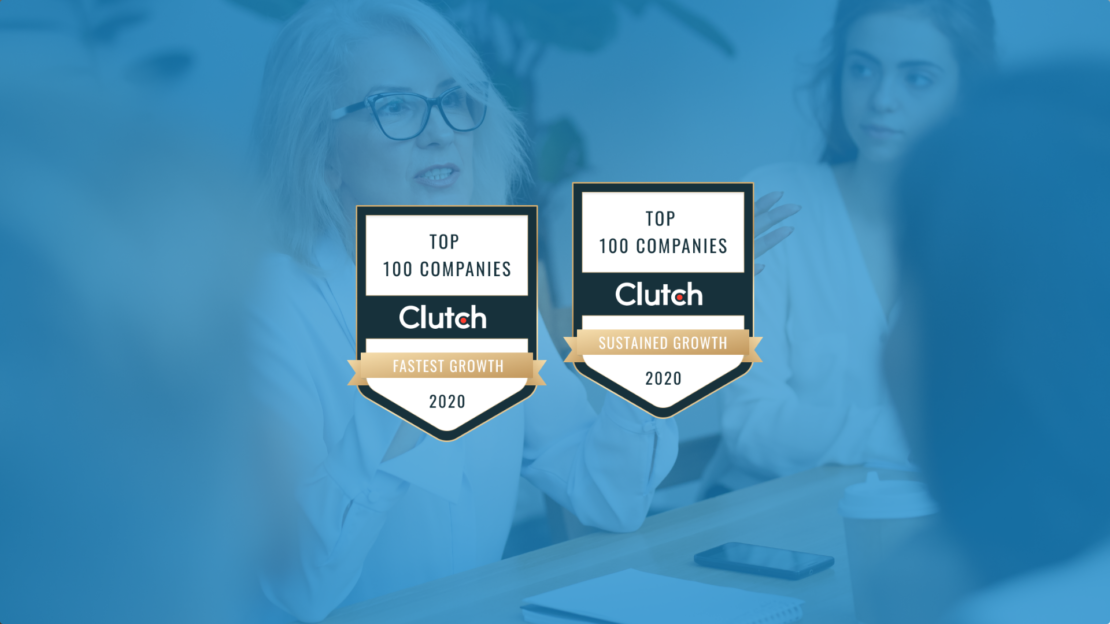 This list acknowledges outstanding B2B companies based on their industry leadership, market presence, and client reviews. Top 100 companies were chosen because of their fast and sustainable growth over the years and the ability to provide high-class service to their customers.
We are truly honored to be recognized by Clutch, as we put a lot of effort into making our clients happy and successful. This award proves that our mission of putting the client first is resonating within the market.

John Girard, CEO of CIENCE
Clutch is known for bringing companies and customers closer together, and it's not the first time it was generous enough to highlight our hard work. This year, Clutch named CIENCE one of the best service providers in California, Latin America, and Mexico.
Inc. Magazine and the Financial Times have noticed our rapid growth as well.
To be in the uppermost 1% (Top 10) for both Fast Growth and Sustained Growth from such a reputable source as Clutch is just fantastic. Choosing any service provider is such hard work, and Clutch makes it easier to navigate hundreds of thousands of choices. I applaud their efforts to highlight firms that deliver—and call our company CIENCE one of them.

Eric Quanstrom, CMO of CIENCE
We will continue working with grit and determination to achieve sustainable growth for our customers. Because at CIENCE, it's easy—the higher they reach, the higher they take us with them.
A Few (Related) Sales Posts
Your source for sales information