CIENCE Technologies Celebrated as Leaders in 3 Service Categories by Clutch!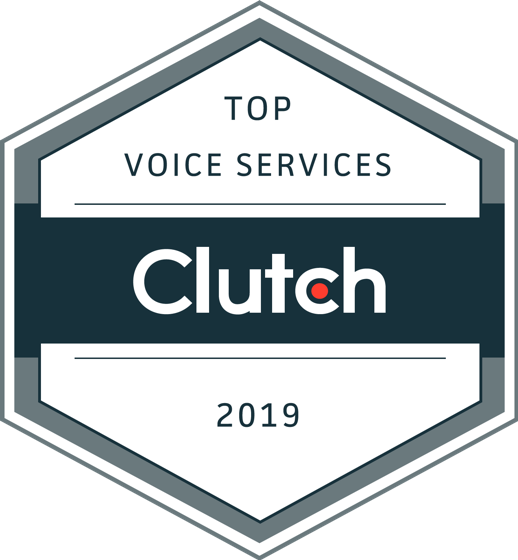 As we have swiftly grown over the last 4-years, we've been able to put our human-driven and machine-powered solutions to the test. Our specialized team has been proven to build sales development for small and large Business-to-Business brands alike. We are thrilled to share that Clutch.co recognized our work and has named us the leader in 3 different categories: lead generation services, outbound call center services, and answering services.
B2B ratings and reviews firm, Clutch, is committed to uniting businesses with the ideal agency or service provider to undertake their exact needs. They analyze agencies and providers based on their expertise, their portfolio of work, and their ability to deliver top-notch products to their clients. In their unique method, analysts spoke directly with our clients and learned more about our cutting-edge tools and skills. Below, is one of the several courteous client reviews they have gathered, providing potential consumers with a quick glance at a client's experience with us on a project.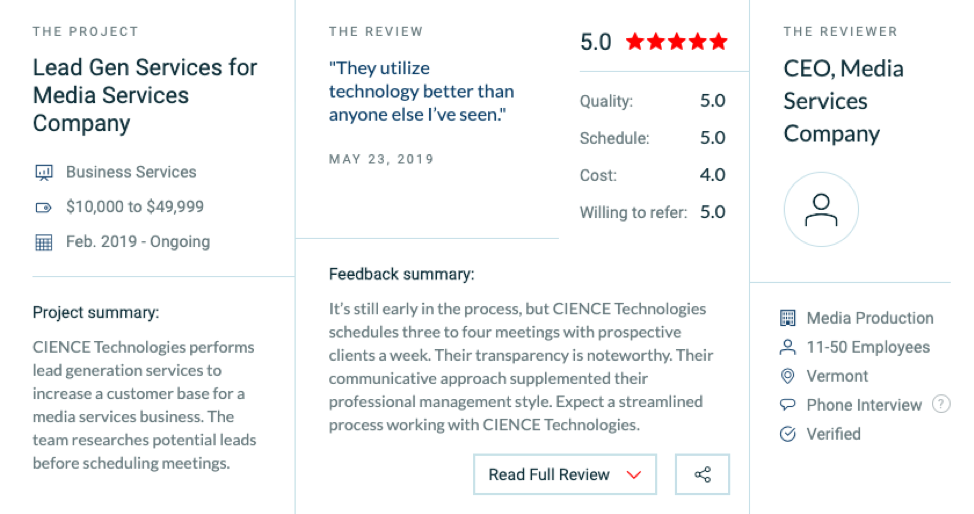 In addition to being recognized on Clutch, our success expands to the firm's sister-sites: The Manifest and Visual Objects. The Manifest publishes industry reports and how-to guides to help businesses efficiently find their next partner. Here, we are listed with additional lead generation services. Likewise, Visual Objects is designed to help prospective clients as it shares the portfolios of agencies (i.e., internet marketing companies similar to us) so they can visualize a potential project.
This huge praise by Clutch (in 3 different categories!) only reflects our high standards of hiring, rigorous training, and extensive lead generation knowledge base so that our clients can grow. We are especially appreciative of them for the time they took to share their experiences with us to Clutch. We are excited to see what the rest of 2019 has in store for us!
A Few (Related) Sales Posts
Your source for sales information