5 Features of an Effective Email Subject Line
Although a wise old saying tells us not to judge the book by its cover, quite often people judge the emails solely by the subject line. Usually, the prospects you target are the key decision-makers in the company. They receive hundreds of emails a day and don't have time to go through all of them. Vague, random or irrelevant subject line makes them delete an email without even opening it. You need to make your subject line stand out from the crowd.
What is the secret formula for a compelling subject line? It is relevant, attention-grabbing, personalized, to-the-point and free of spam words. Check the tips below that will help you come up with an effective subject line for your emails.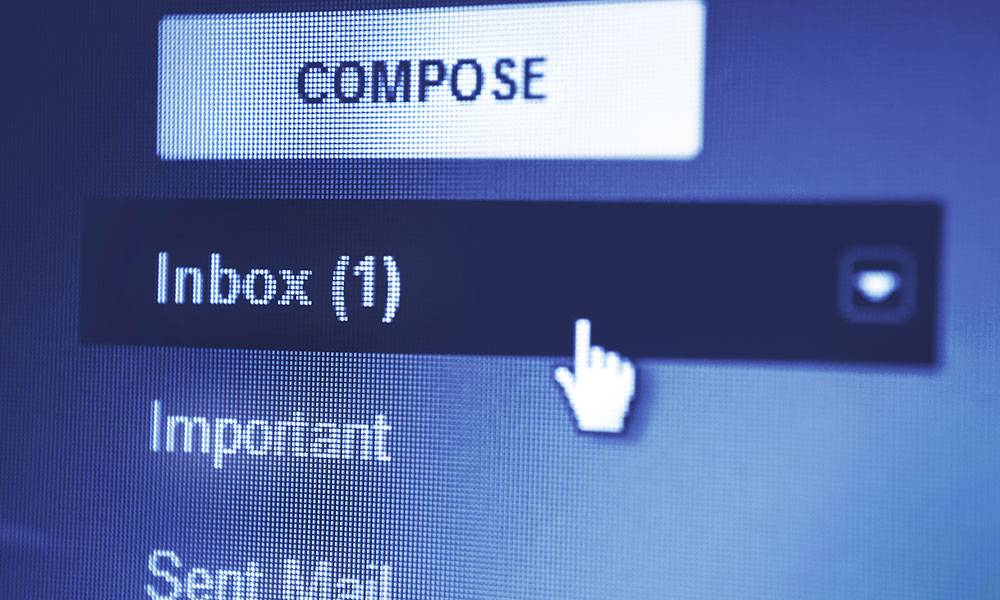 #1 Make your subject line relevant by addressing the needs of your prospects
While analyzing the top performing campaigns of our clients, we noticed that the subject lines, which address the specific needs of the prospects or the problems they face, tend to have a higher open rate. Such needs could be divided into 3 categories: need to improve, need to change and need to innovate. Each need results from the business development stage of the company you target.
One of the key steps you should take before starting cold email outreach is to research your prospects and find out the challenges they face in their day-to-day work. Use this insight to hit their sweet spot by offering a fix to their pain points.
By offering a new solution that could help the prospects in overcoming their daily struggles or a way to improve their current workflow, you make your message highly relevant and hard to be ignored.
#2 Treat an email subject line like a hook to grab your prospects' attention
Don't copy and paste the subject line ideas you found on the internet. There's a high probability that the exact subject lines have already been overused by thousands of sales reps out there. Think out of the box and be original.
Make sure the subject line of your email gives the prospects a sneak-peek to what they can expect inside. The subject line should entice them to open your message and continue reading. If what the subject line is promising doesn't match the email content, your prospects may feel tricked. To avoid such a scenario, stay away from clickbait email subject lines.
In contrast to clickbait titles, the attention-grabbing subject line should create the "curiosity gap" effect. It ought to give the recipient just enough information to know what the email is about, but at the same time spark their curiosity to open the message and read more.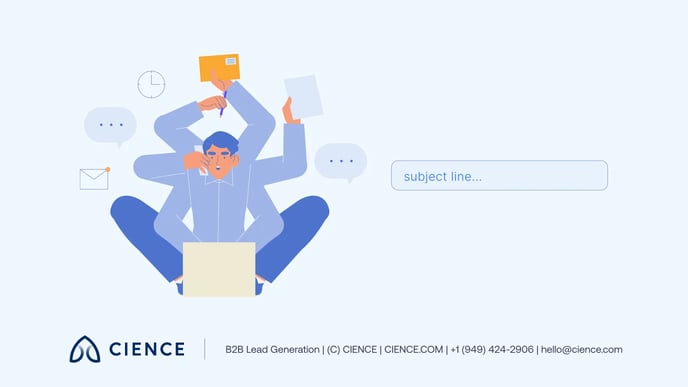 #3 Add more context by personalizing the subject line
Nowadays customers expect a highly personal approach. Personalization adds context and a certain level of relevancy, which are crucial to creating a high performing cold email campaign.
I've mentioned that personalization starts with being aware of what your prospects struggle with and target such need with your email. However, you can take the personalization one step further.
You can mention prospect's company name in the email subject line to get their attention and at the very same time meet their expectations regarding a highly personalized approach. In order to do that at scale, you may want to use an email automation tool, which allows the use of custom mail merge fields.
In Woodpecker we call them snippets. The mechanism is quite straightforward. First, put together a spreadsheet with the prospect data you want to include in the copy and subject line of your email. Then import the list to an email automation tool of your choice. Draft the email including the chosen mail merge fields. The tool does the rest. Without automation, doing it all manually would take you ages to complete.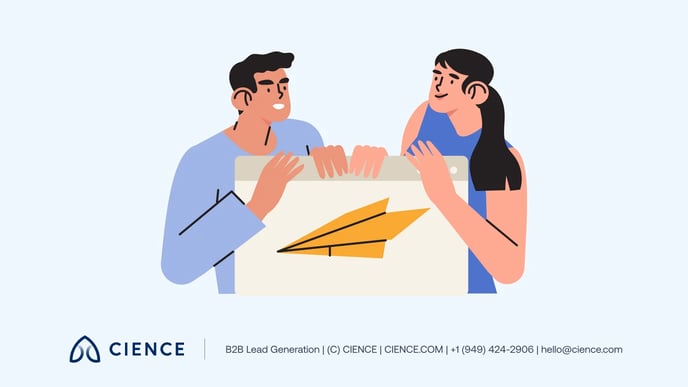 An extra level of personalization may positively impact your deliverability rate too. Especially when you send emails at scale. Diversifying the content gives each email a unique touch, so there are no two emails that are exactly the same. Spam filters won't be suspicious.
#4 Make good use of a limited subject line space
More and more people manage emails on their mobile devices. The screen of a mobile phone has a limited width, though, and the email subject lines that are too long get truncated. For this matter, the best practice is to keep your subject line around 40 characters or less.
Given the space limit, your email subject line should be straight-to-the-point. Too broad or wishy-washy, imprecise subject lines do not encourage the prospects to open the email. Cut the fluff and be concise.

#5 Avoid spam words and take care of good grammar
Certain words trigger spam filters because they are strongly associated with a spam-related activity. Check your email subject line against a list of most common spam words to make sure you do not use any of them.
Similarly, using some special signs such as "$" may result in your message land in a spam folder. We've recently described a case when a marketing word turned out to trigger spam filters.
Spam words alarm spam filters, but bad grammar and spelling mistakes look suspicious to humans. Some prospects may mark such emails as spam without thinking twice. Don't expose yourself to the risk of being label as a spammer and always ensure grammatical and spelling correctness before you run your campaign.
For the same reason don't write the email subject line in caps to make it pop. Instead of catching your prospect's eye, you will put them off. Also, try not to overuse the exclamation points or question marks. One is just enough to achieve the right effect.
To sum up
I want you to treat these guidelines as a starting point for your own experiments. There is no one-size-fits-all approach. Put some effort in creating an email subject line and test various ideas that come to your mind. Whether your prospect decides to open or delete the email right away depends largely on the impression the subject line makes on them.
A Few (Related) Sales Posts
Your source for sales information