Recognizing and Responding to B2B Buying Signals
Armed with leads, you've got a hot prospect on the phone. What's next?
Whether your customer is offline or online, understanding the B2B buyer behavior can be complicated. And when you're considering the qualified leads for the product, setting up a leads funnel, or prospecting the potential sales, ensuring your efforts don't go in vain is difficult. Every seasoned sales professional understands that converting every pitch into a purchase order isn't possible, but are you even targeting the right individuals?
While it would be nice if your target audience had some kind of a magic sign to help you identify them easier, it may seem like a futile endeavor. Here's the thing though … there are actually signs out there, and they are called buying signals.
To understand whether you're on the right path, you need to keep your eyes open and be on the lookout for those signals. Before you start to interpret what subtle actions from your potential target market can mean, let's first start at ground zero and answer the question of what exactly buying signals are.
What Are Buying Signals?
A buying signal is when your customer makes an involuntary action to express interest in the product or service you're selling. This is when your sales representative has to make a move and strike the iron while it's hot. For a B2B company, a buying signal is excessively important as it can help you zero in on the leads most likely to convert and save you time in the process.
Since the customer has shown intent, you can save the time you would typically spend on a push strategy and close the deal more quickly. Finding these signs isn't necessarily difficult if you know what to look for. Some signals can occur when a customer is visiting your website, while others can happen during the conversation.
Understanding B2B Buying Signals
Trying to understand certain buying signals can be difficult at the start, but your marketing strategy becomes a lot more focused once you've mastered recognizing them. This, in turn, improves your ROI and makes your sales funnel a lot more diverse.
Here are some data-focused B2B buying signals at a glance:
Buyer intent: This when you can tell your customer is actively interested in what you're selling and is about to make a move soon. Understanding this is crucial since you can know when you should reach out.
Circumstantial/opportunity: Signals like these don't come along often. If they do, you're lucky. This is when the field is set for a sale, like a change in an organizational hierarchy, that has made it easier for you to close a deal. Don't miss the chance!
A customer's behavior: This is perhaps one of the easiest buying signals to recognize. Any customer who willingly attends a seminar or reads an e-book about your product is a definite lead.
Top 10 Most Common Buying Signals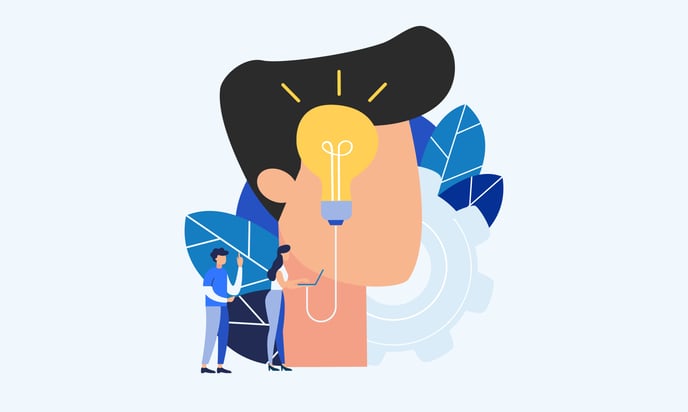 While there are a number of different types of buying signals out there, these are 10 common ones to look out for:
1. Signing up for a free trial
Bear in mind that even if the prospect doesn't end up taking advantage of the free trial, this does not mean they aren't interested. It may just mean they're not sure what to do. This free trial is a clear buying signal demonstrating they are interested in what you have to offer.
2. Filling out a form
This can be a form on your website or even a lead form from an advertisement you're running. By filling out a form, they have clearly expressed that they are interested in your company, products, and/or services.
3. Engaging socially
If someone is engaging with your brand on social media, it means they're interested in what you've got to offer. While their contact info may not be apparent, you do have the ability to retarget those who are engaging/interacting with your company on social media—even if they haven't provided their contact details to you or filled out a form.
4. Expressing interest in your products or services
This signal could come in the form of a consultation in which they've expressed their interest or even if they've visited a product/service page multiple times. While the latter is a bit trickier to track, it's worth investigating.
5. Discussing the price pain point
If you've appropriately addressed the price pain point with your audience, you're in a good position. This buying signal may appear during a consultation when the prospect asks directly about pricing.
6. Reviewing case studies
If a prospect is checking into your case studies and/or other client's success stories, they're interested. This is absolutely a clear buying signal.
7. Involving their peers
There are definitely times that a prospect may get their peers involved to check out your site, or they may have even roped a peer into the email chain or conversation. This is a good sign that they're thinking about taking the next step.
8. Talking terms and conditions
This buying signal is a great indicator that they are indeed looking to buy from you when they are looking at the legal agreements for the products or services you provide.
9. Going over the deets
When a prospect starts asking about contract details, such as when services could begin, it is a clear buying signal that should be addressed in a timely manner and in a way that resolves any concerns they may have to help move the sales process along.
10. Asking about payment methods
All right, this may seem like a no-brainer, but if a prospect is asking about what payment methods you take, you can bet this is a buying signal that means they're ready to take the next step.
Responding to Buying Signals
When it comes to responding to buying signals, you need to move swiftly. Chances are they're looking at your products or services and your competitors'. You may be their front runner, but if you don't respond to their buying signals promptly, it could cost you the sale. Don't give them a chance to experience buyer's remorse. Act swiftly and answer all of their questions and concerns to help them feel more comfortable with the sale.
Pro Tip: When you are responding to a prospect's query, answer their question, but follow that answer up with a closing question. For instance, if someone is looking to purchase a new computer for their office and asks about the specifications, answer their question and then ask something like "How fast do you need it?"
The Bottom Line
If you run a B2B business, identifying when you need to make a move can bring a positive change to your organization's financial statement. To ensure your company never snoozes and loses a definite lead, make sure that your sales team has a complete understanding of who your company's target audience is, what their buying signals are, and how best to respond to them. This process will give your sales team—and company—the competitive edge that will ultimately help you close more deals and close them faster, saving you both time and money.
A Few (Related) Sales Posts
Your source for sales information