People, Product, Process!
Successful demand generation with the the right mix of tools, skills, and strategies.
People
Product
Process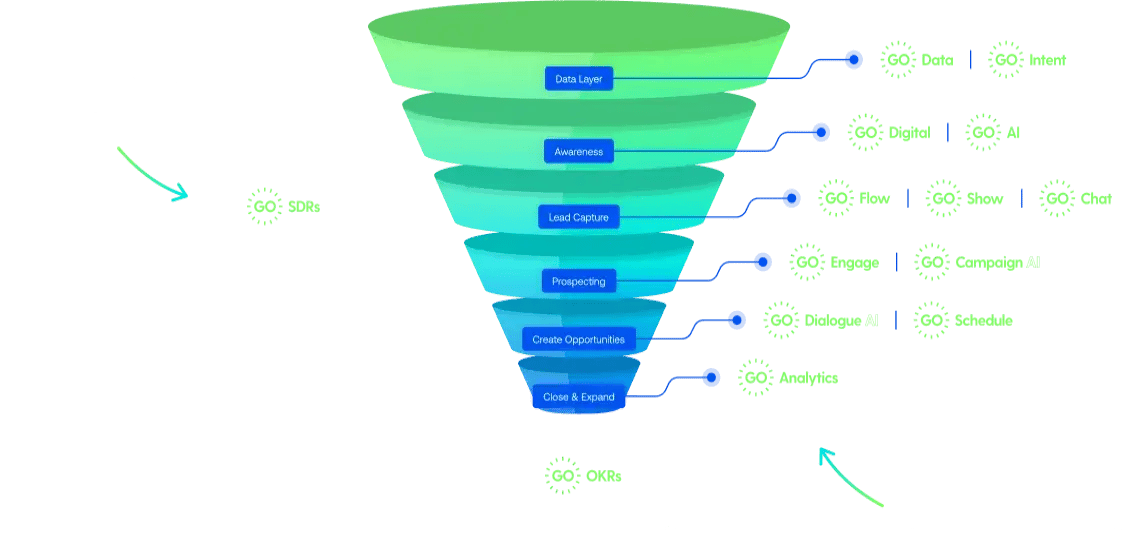 Sales Leaders
Marketing Leaders
Business Leaders
The Sales Leader's Secret Weapon
Simply connect your CRM, and let the CIENCE platform increase your pipeline of opportunities. By empowering sales teams with CIENCE B2B data and tools, you establish a consistent process resulting in dependable outcomes. Enhance your SDR teams with ours whenever needed.
Connect, Activate, Convert
Elastic Sales Development Teams
ALL-in-one Demand Gen Platform
Waterfall Contact Validation
Optimize Your Marketing Impact
Empower your inbound SDR teams to effectively qualify and propel MQLs with CIENCE or let us do it for you. Use our advanced website chat for real-time engagements or leverage our GO Show product to transform anonymous web visitors into identifiable companies and contacts. Track events, gather data from diverse sources, and push it to the tools your team relies upon.
Identify Anonymous Site Visitors
Transform your MQL's
Access 10 Billion Intent Signals
Real time Engagement
Unlock Financial Agility
With CIENCE, unpredictable opportunity costs become manageable variable expenses. Ensure every pipeline investment matches real-time business outcomes. It's not just budgeting, it's advancing your business strategy with confidence.
Variable Opportunity Costs
Lower Tech Overhead
Simplified Integration
Elasticity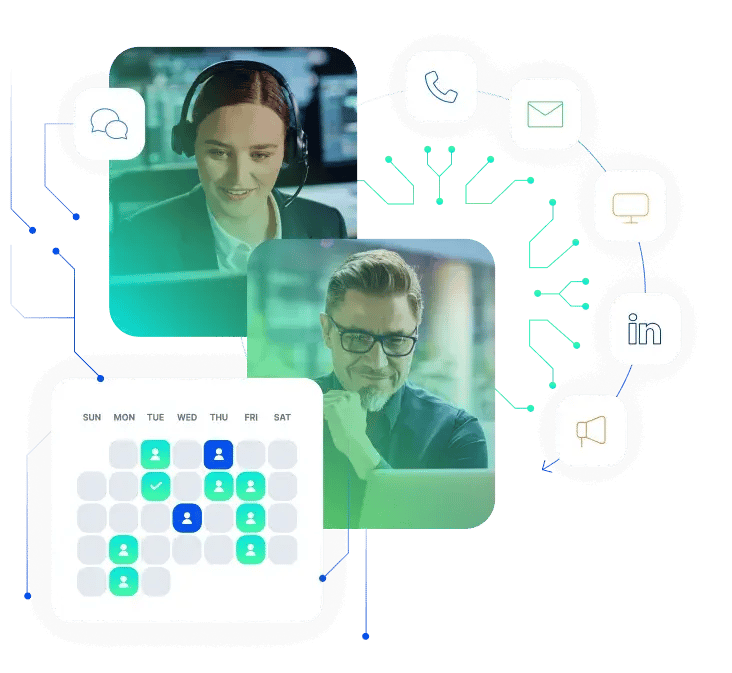 Your Sales Team Should Be Selling!
Start out with our dedicated SDRs for performance based demand generation. Let your sales team focus solely on closing deals, while we take the reins on building your pipeline and process. Decide at any time to bring the Sales Development in-house with campaigns and tools ready to go in our All-in-one Demand Gen platform.
Expand To See The Process
The CIENCE All-in-one Advantage
Merge the functionalities of numerous tools into one seamless experience with CIENCE.


Reduce expenses by consolidating subscriptions
Bypass multi-tool integration hassles
Train your team on one platform, not ten
One support contact point for all your needs
Simplify usability with a uniform interface


Switch to a smarter solution. Opt for our all-in-one platform.


Switch without the stress. Not ready for a full swap? CIENCE seamlessly complements your existing tools, enhancing their functions. Gradually transition as you realize the efficiencies and savings, merging various functionalities into one cohesive CIENCE experience.
AI-Powered Precision in Account-Based Sales
Harness the power of CIENCE's AI-enhanced campaigns tailored for your key target accounts. Dive into your most sought-after companies, engaging diverse contacts across departments. Whether you opt to manage SDR activities internally or lean on our specialized services, our AI tools and Orchestrated Outbound strategy seamlessly combine precise research and multi-channel outreach, equipping you to transform prospects into sales opportunities.
The Reviews Are In
Witness customer growth, powered by CIENCE:
CIENCE Clients Tell the Story
Unleashing Peak Performance in Outbound Sales
Lean into CIENCE's vast expertise, derived from tens of
thousands of successful outbound campaigns. Instead of
building processes and accruing in-house learnings,
effortlessly adopt our proven campaign formats, strategies,
and platform. We've curated solutions, proven to elevate
sales velocity, tailored especially for expansive global sales
development teams.
Choose The Best - CIENCE is #1.
CIENCE achieves the highest ranking for its ability to deliver Lead Generation Services. Top B2B Lead Generation Companies:

Predictable B2B Lead Generation to Increase Pipeline
Constructing a sales pipeline isn't just art, it's a precise science. With CIENCE, clients harness the power of our cutting-edge CIENCE GO Platform, fine-tuning outbound efforts and executing seamless multi-channel campaigns with our proven Process.

Our product suite is the culmination of years of innovation, optimizing the Top-of-the-Funnel Tech Stack. With tools like GO Data, Intent, Digital, Show, Flow, Schedule, Chat, Engage, Dialer, and our advanced AI suite, we bolster both our teams and yours for maximum efficiency and adaptability.
Receive Our Demand Gen Secrets
Sign up for CIENCE communications or
ask to see our program in action.