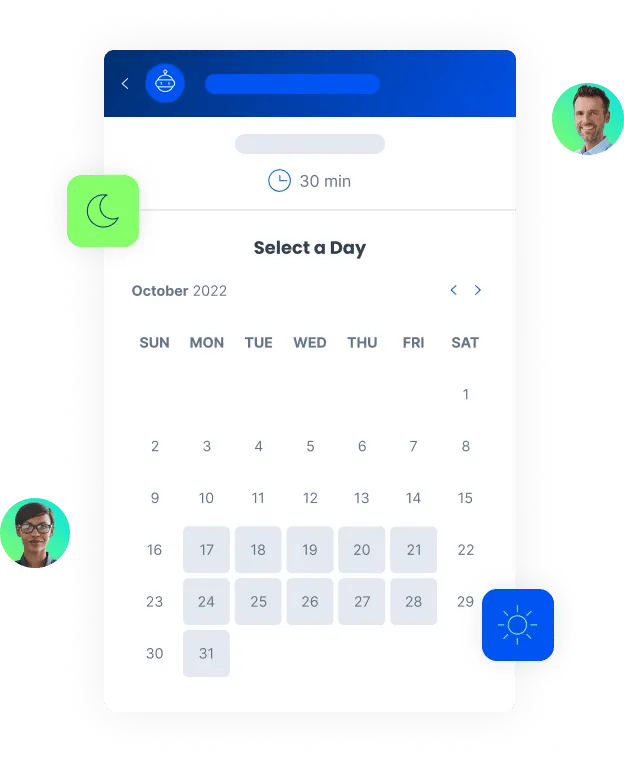 More Pipeline Focused Conversations
What if sales had a silent partner that ran 24/7/365, and never needed a break?
Meet CIENCE GO Chat, an always-on AI chatbot and agent-enabled chat client that makes conversational marketing easy. Leads can also book meetings directly with CIENCE GO Schedule — our meeting scheduling tool. Clients for our SDR service teams automatically include a 24/7 human in the loop to support all chat interactions.
Advanced Chat Functionality - Book More Meetings. Easily.
The CIENCE GO Chat tool offers more than your basic chat client. Our software has been
built with your prospect's experience in mind:
Chatbot flows are easily configurable
AI + Bot + Human interactions, seamlessly handled
Multimedia messaging capabilities - GIFs, Videos, Emojis
Targeted chat experiences by geography, page, time of day or Audience Targeted
Chatbot is connected to your CIENCE AI Model
Lead routing options to Agents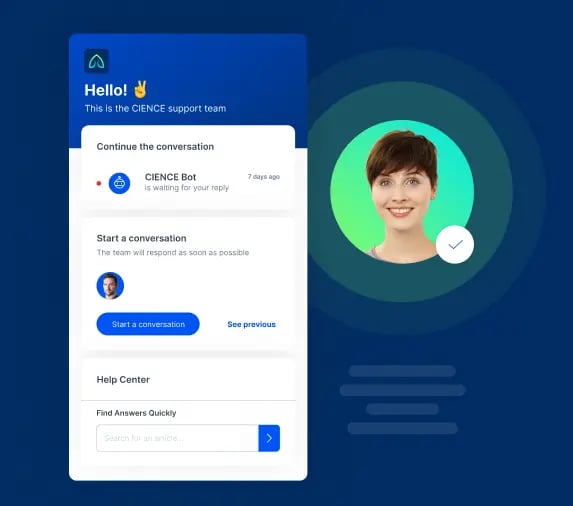 Connect with confidence.
CIENCE GO Chat offers speed-to-lead advantages. It combines human interaction with our unique, AI-powered technology to instantly respond to Web Visitors (and we can even match some of these anonymous prospects with CIENCE GO Show).
CIENCE GO Chat also allows you to connect with customers on a more personal level. Customers can use CIENCE GO Chat at their convenience, and they know they'll always get the right answer because AI will send them directly to an Agent who speaks their language – making it easier for you to drive sales.
Smart Routing, Attentive Engagement, Killer Follow-Up
Your team gets to focus on what they do best while our smart bots grab contact information and even qualify visitors prior to routing them.Imagine the most seamless first experience you can have with any website… This can be your brand experience for all your visitors with CIENCE GO Chat.
Integrations, Integrations, Integrations… Did We Mention Integrations?
CIENCE GO Chat can be integrated with ALL CIENCE GO Platform software, including:
CIENCE GO Schedule
Scheduling solution that enables hassle-free bookings
CIENCE GO Data
Contact Database that provides email, phone, demographic and firmographic information
CIENCE GO Show
Website Visitor Identification that shows you who's visiting your site
CIENCE GO Flow
Customer Data Platform that enables companies to collect, combine, and connect their 1st-party data
CIENCE GO Platform
In addition, external integrations are an important part of our platform, which is why CIENCE GO Chat can connect with different APIs to provide maximum productivity.For example, our Slack plugin provides a quick way to keep your incoming conversations in sync on a Slack channel. We connect to over 30 other tools for seamless data transfer and workflows.






And 23 more+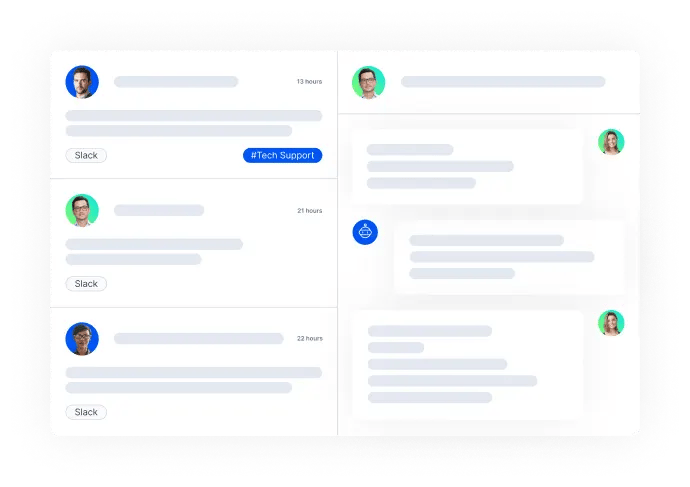 Omni-Channel Inbox
CIENCE GO Chat manages all interactions in one place. We've created a control panel to manage communications of all channels effectively. CIENCE GO Chat has all features you would expect in a complete communication system.
FAQs
1
Does the chatbot always run?
2
Does the chatbot capture data in my systems?
3
Can I have multiple agents using the chat?
Does the chatbot always run?
Yes — 24/7/365. Chatbot can be designed to pick up any visitor to your website. Chat Agents can take over chats when available.
Does the chatbot capture data in my systems?
Yes. CIENCE GO Chat can send visitor information to virtually any system —including CRM.
Can I have multiple agents using the chat?
Yes. The system is designed for multiple agents, including routing capabilities.