CIENCE Technologies Named a Clutch Global Leader for 2018!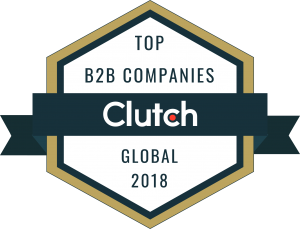 Our team at CIENCE Technologies strives to go above and beyond in all of our service offerings, from targeted, human-driven lead generation to cutting-edge digital marketing techniques. We keep track of industry trends, optimizing our trademark people-as-a-service approach to delivering cost-effective results.
We are excited to share that Clutch has listed us on their rankings of leading lead generation companies and call center services for 2018! We are also excited to announce that we have been listed on Clutch's sister site, The Manifest, as one of the top companies offering call center, BPO, and lead generation services.
Clutch Call-Center Rankings: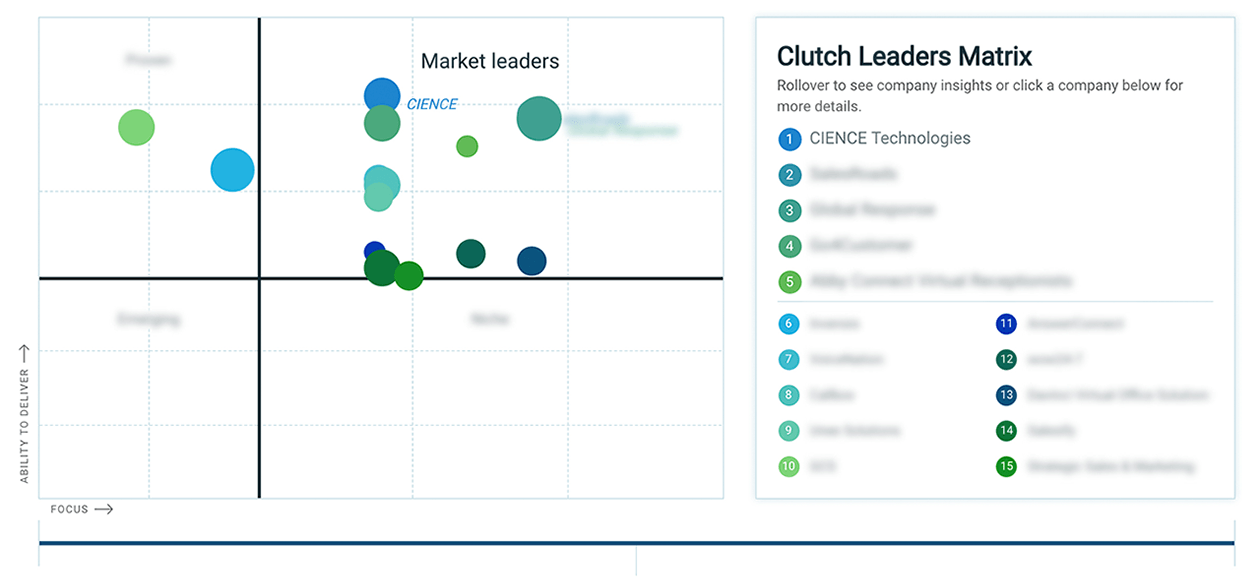 Clutch is a reviews and ratings platform for companies in the B2B sector that features detailed, verified reviews on companies' profiles. The Manifest provides detailed reports and lists of the highest-performing tech companies and agencies, guiding buyers through their decision-making process.
"In a market dominated largely by outsourcing companies, these providers become a part of the team with all of their clients," stated Ilse Heine, a Senior Business Analyst at Clutch. "These leaders not only help businesses run smoothly, but they have proven to be an integral component of their clients' support and infrastructure."
Clutch Top B2B Lead Gen Rankings: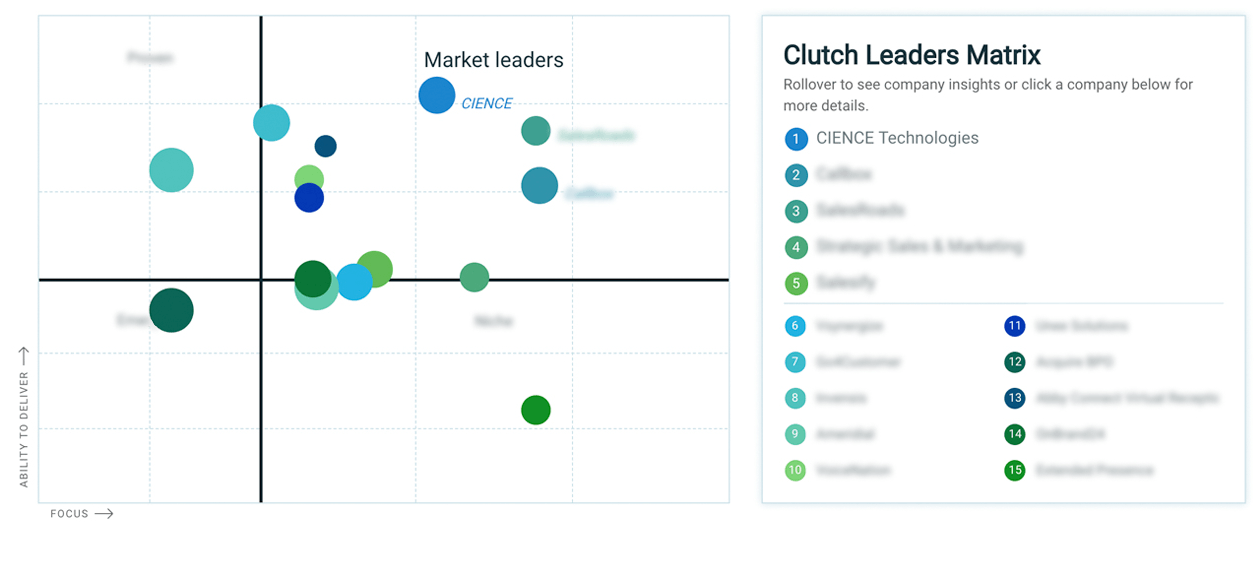 Additionally, we are proud to share that we have landed a spot on the new Clutch 1000, a list of the leading 1000 B2B service providers around the world. As Clutch's most competitive and exclusive list, companies are chosen for their industry expertise and ability to deliver.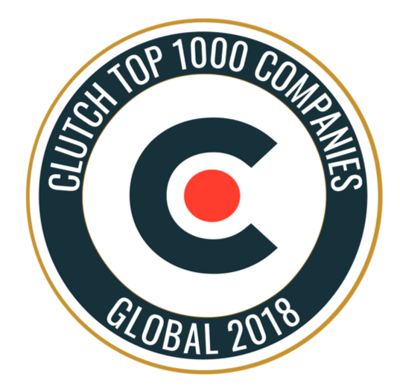 We are excited to get more reviews listed on our profile, so please let us know if you'd like to leave a review. If you're interested in reading more, please visit our Clutch profile. Thanks again to Clutch and to all of our clients – we excited to continue to grow this partnership!
A Few (Related) Sales Posts
Your source for sales information