Lead Generation Company Expands Portfolio of Software and Services
Today we're pleased to announce CIENCE Technologies has acquired Leadware, an outsourced people-as-a-service company that provides expertly trained, yet cost-efficient sales development personnel for high-growth sales organizations. The combined company is an emerging leader in managed services for lead generation.
The newly combined company will operate under the name CIENCE, reflecting the corporate goal of merging human intelligence with machine learning in constant experimentation—to achieve successful sales acceleration formulas for each customer.
Scaling Growth
Currently, CIENCE serves hundreds of customers across 65 different industries. Ranging from Fortune 500 companies, including two of the top ten biggest software brands in the world, to fast-growth startups penetrating new markets. Through its proprietary mixture of advanced technology and scientifically-driven experimentation processes, CIENCE works with each client to find formulas that drive highly-qualified prospect appointments, leading to predictable pipeline generation.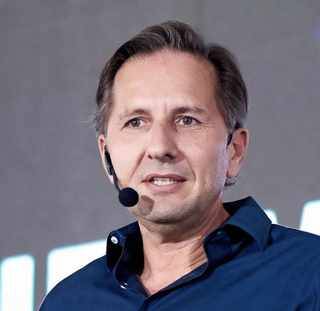 Thomas Cornelius, CIENCE CEO
"We're pleased to bring the high-caliber of services offered by Leadware to the CIENCE brand," said Thomas Cornelius, CIENCE CEO. "We welcome over 300 employees and hundreds of customers to our software-driven company. This new addition becomes a powerful force in the lead generation space, integrating the best of artificial intelligence (AI) machine learning for each of the research, sales assistant, and sales development domain experts working on behalf of CIENCE customers."
Leadware is an established company that provides human resources for lead generation and lead development. Leadware personnel possess a wealth of certifications and expert sales development training, including Salesforce certified administrators. Leadware works with most CRM and Marketing Automation platforms, offering a short ramp-up period and proven ability to demonstrate near-immediate value for enterprise customers.
Sales Engagement Software Platform
CIENCE and Leadware plan to work together to refine the automated platform built by CIENCE for lead generation, management, and prospect outreach. The platform uses machine learning and semantic analytics to deliver highly personalized communication, which helps increase conversions and dramatically speed up lead development.
"The CIENCE motto is, 'Machine Powered and Human Driven,'" said Cornelius. "All sales-driven growth companies are looking to accelerate their go-to-market, and generate significant top of the funnel momentum. We're offering a unique combination of machine learning expertise and the human power of expertly-trained SDR's and Researchers to provide an unfair competitive advantage."
By acquiring leading outsource resource management company Leadware, CIENCE will combine human intelligence with machine power to provide businesses with services that are accelerating top of the sales funnel activities like never seen before.
Happy Customers
"We have worked with team at Leadware for the past year and our results are constantly improving thanks to their performance based model," Jason LaBaw, CEO of Bonsai Media Group. "Adding the CIENCE platform with its semantic interpretation engine provides our outsourced SDR team another competitive edge, serving up personalized content when it counts the most."
"We started Armatic a year ago and have relied on the CIENCE team from the start. We can clearly state that all of our clients in the first 6 months of inception came through the CIENCE channel and it allowed us to quickly build out a predictable sales process" Casey Griswold, Founder and CRO of Armatic Technologies. "The combination of the smart and diligent staff at CIENCE with machine learning is a step that will help our CIENCE SDR's to focus even more on brand building and the important tasks during the acquisition phase."
A Few (Related) Sales Posts
Your source for sales information