CIENCE Launches B2B Lead Generation Performance Group, Led by Michael Maynes
Company Introduces Unique Pay for Performance Model for Sales Appointments
Today CIENCE, an emerging leader in managed services for lead generation, announced the launch of the CIENCE B2B Performance Group. The company also announced the hiring of CIENCE Performance Group GM Michael Maynes, who will oversee operations, including the service offering and staff.
The move comes shortly after the CIENCE acquisition of Leadware, which added significant human resources and deep account-based lead generation experience to the CIENCE team to build on its growth objectives.
The CIENCE Performance Group is geared around a fundamentally cost-effective business model for sales organizations. By partnering with CIENCE, companies pay a fixed-fee cost for each qualified appointment generated by the CIENCE team. Comprising lead generation experts in account-based marketing, predictive targeting, prospect research, behavioral psychology, copywriting, call and email cadence execution, and data analytics, CIENCE operates as a high-functioning partner at the top of the sales funnel.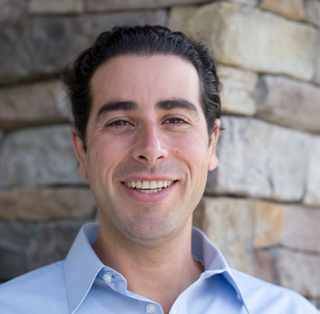 Michael Maynes, VP of sales at CIENCE
Scalability
The CIENCE Performance Group also offers business-to-business organizations limitless scalability. Companies looking for the ability to penetrate new markets or win ever more market share, profitably, through performance pricing of targeted account appointments is now available.
"I'm well-acquainted with scaling businesses and have been doing so for over the past decade," said Maynes. "Having led numerous sales teams, the ability to predictably provide qualified appointments for a fixed cost is the solution I'd always dreamed of having. When measuring a company's success, the greatest area of risk stems from top of funnel efforts. For this reason, you'll see a company's marketing spend all over the map, ranging from 10% to 45% of revenue. CIENCE's Performance Group can provide predictable/scalable top of funnel metrics in under 60 days, this is unprecedented."
Maynes brings a strong history of building businesses, highlighted by his sales and technology background. Previous to CIENCE, Maynes led business development efforts for Developer API partners at FullContact, a worldwide leader in social data and contact management. He was an instrumental sales leader and manager at Alterx and Connectifier—the latter of which was acquired by LinkedIn in a buyout in excess of $100 million in 2016.
Meeting the Challenge
"In countless B2B company surveys, the #1 challenge sales teams face is needing more qualified leads than they can reliably generate," said Thomas Cornelius, CEO of CIENCE. "We've figured out a performance model to bring customer acquisition costs directly in line with these needs. Better still, we're able to target accounts with precision and use advanced data science strategies to turn these prospects into opportunities."
Maynes inherits a team of lead generation experts. He will also be growing the CIENCE B2B Performance Group aggressively, starting immediately. The group fits within the larger organization and enjoys the same CIENCE commitment to becoming the leading provider of sales managed services in the world.
"My passion is building solutions that use vast amounts of data to make business easier," said Maynes. "We've built impressive data assets that our team leverages daily to deliver results on behalf of our clients. Paired with a business model that makes economic sense for scale, the future is extremely bright for where we can take the CIENCE B2B Performance Group."
Read the press release here.
A Few (Related) Sales Posts
Your source for sales information