CIENCE Technologies Appoints Eric Quanstrom as Chief Marketing Officer
Tech Marketing Veteran Joins as Company Continues Rapid Global Growth
We're pleased to announce that today CIENCE, an emerging leader in managed services for lead generation, adds Eric Quanstrom as Chief Marketing Officer (CMO). The move comes shortly after the CIENCE acquisition of Leadware, adding significant experience to the CIENCE management team to build on its growth objectives.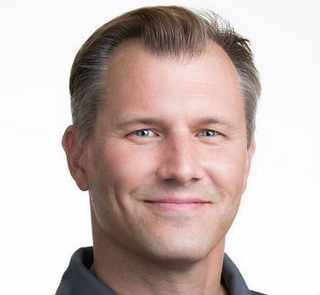 Eric Quanstrom, Chief Marketing Officer (CMO)
Quanstrom brings a rare combination of marketing, digital media, operations, technology and strategic experience to his role. He will guide global activities, including oversight of inbound and outbound marketing, demand generation, partner marketing, web presence, social media, corporate communications and customer success programs. Each of which will build on CIENCE's commitment to becoming the leading provider of managed services for sales in the world.
"The company's strength—obsessive focus on customers—attracted me to CIENCE," said Quanstrom. "My goal is to build the preeminent modern revenue organization, through customer-centric programs. We're solving for such an important need in every partner company we work with—to fill sales pipelines with qualified opportunities, thus introducing targeted, scalable growth."
CIENCE is well-positioned to become a leader in the managed services space, thanks to a progressive approach to building data science into its people-as-a-service outsourcing. The company is currently delivering remarkable 150% yearly growth and moving to further expand the talents of its management team.
Quanstrom brings to CIENCE an ingenuity for understanding market trends—then strategically positioning a company to leverage those trends—while also exploiting vibrant market segments.
Previous to CIENCE, Quanstrom was Chief Marketing Officer at KiteDesk, Pipeliner CRM and Nimble, where he lead over 4X annual revenue growth across each of those sales tech companies during his tenure. Additionally, Quanstrom was Chief Operating Officer (COO) of Sorenson Media, an award-winning provider of high-quality video solutions and the original video codec company behind Flash and Quicktime. Quanstrom has also been marketing leader for numerous successful startup exits, including SightSpeed, which was acquired by Logitech, and DocuComp, which was acquired by DocsCorp. He also served as the West Coast head of the Fox Online Properties (FoxSports.com, FoxNews.com and Fox.com) while at News Corp.
"This key addition signals increased maturity of the CIENCE organization," said Thomas Cornelius, CEO of CIENCE. "We're accelerating into a rapidly growing market, as the need for outsourced outbound sales has never been greater. Eric will help us solidify our internal customer-facing operations and enhance CIENCE as the most trusted brand for human-driven, machine-powered lead generation."
A Few (Related) Sales Posts
Your source for sales information