10 Best Ways to Increase B2B Sales
In recent years, B2B sales has changed dramatically. While the sales process had been much more linear, gradual, and predictable in the past, today it has become increasingly more complicated, sophisticated, and less dependent on just the salesperson's actions to drive home real results.
The sales process was never easy, but now, reaching certain quotas has become a major challenge, even for the most experienced SDRs. With the complexities of doing business, how do you move your B2B sales upward? To learn how to increase B2B sales, follow these 10 best practices to help you win more customers and close more deals.
How to Increase B2B Sales
The CIENCE team of marketers and sales representatives put their heads together to come up with their top 10 strategies to increase B2B sales. Use these surefire ways to achieve sales success:
1. Align sales and marketing teams.
In 2016, Super Office conducted an experiment on how to better align their sales and marketing teams. The results were spectacular. They discovered that when sales and marketing teams worked together to reach the same goals, it increased their brand awareness, filled up the sales pipeline with more leads, and most importantly, it helped to reach higher company's revenue by 24% in just two years. Isn't this number a compelling reason to do the same with your teams?
2. Define your ideal customer profile (ICP) and buyer persona.
Very often, the reason why salespeople can't close the deal is that they reach out to the wrong person. To avoid this happening, every B2B sales process needs to begin by completing in-depth research on the potential pool of prospects and defining clear criteria for ICP and buyer persona: their job position, industry, company's revenue, business goals, main challenges, hobbies, etc. The more precisely you define the characteristics of the ICP, the easier it will be to increase the number of sales deals.
3. Never neglect the power of personalization.
We've talked about this before and will say it again—personalization is a key to successful B2B sales. It helps you win the highly needed attention from the prospect, prepare better email templates and sales scripts, and improve the services you deliver. The more you find out about your prospects during the ICP research, the better your future outreach results will be.
4. Use social media to warm up the leads.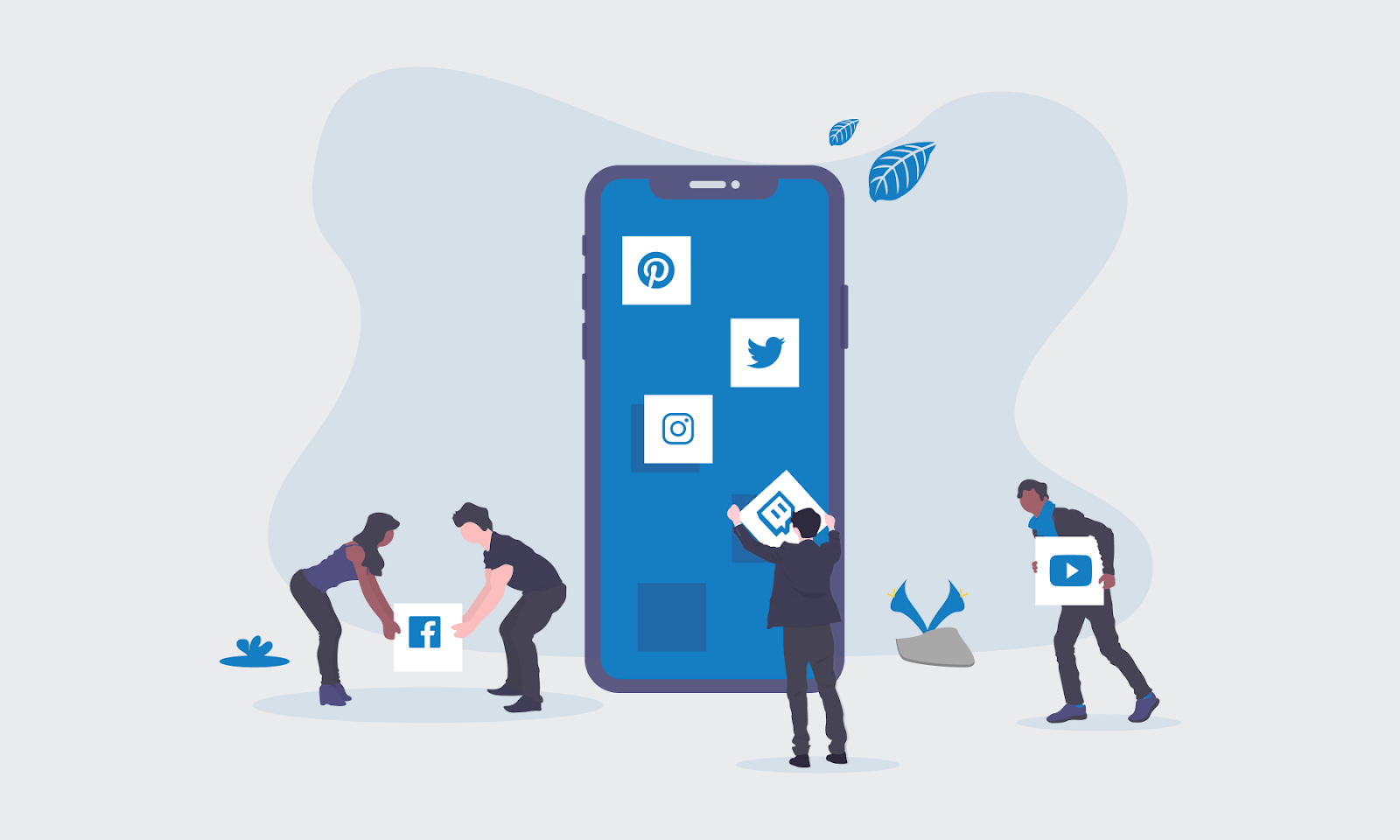 The purpose of this step is not to increase the sales conversions but rather to build a strong base for future business relationships that can grow into strong long-term collaborations. When using social media, you shouldn't expect every lead to go through the sales pipeline.
However, building a strong presence online for your B2B business will ensure constant interaction with your potential prospects, which might help to build more important conversations, share valuable information, and, consequently, increase the number of loyal customers. They, on average, spend 67% more and have larger transactions than first-time customers.
5. Develop a strong email marketing strategy.
Email marketing generates $44 for every $1 spent, which is an extremely high 4400% ROI, making it one of the most efficient channels to reach out to prospects. Emails are a great way to keep your existing customers in the loop about new features and updates in your business (increasing customer retention).
They also nurture new prospects into purchasing your product for the first time. When using this channel, make sure to avoid your email getting into the spam folder, as it negatively affects the B2B sales conversions.
6. Use the cold calling channel actively.
Despite the widespread belief that cold calling is dead, if done correctly, it still remains one of the best channels to convert leads. In fact, 57% of B2B C-suite and VP-level buyers prefer to be contacted through this particular channel.
So why does cold calling work? The main reason is simply that humans are social creatures, and cold calling is the only channel that offers a personalized real-time human interaction between the salesperson and the prospect. If you learn how to engage your prospects in a conversation during the cold call, your B2B sales will increase rapidly.
7. Include more video content.
There are many reasons why videos became an integral part of the B2B sales process: They are engaging and entertaining, they have high ROI, customers prefer watching a video instead of reading about the product, and they increase the chances of closing a deal by 1.8 times.
This doesn't necessarily mean that you have to start a YouTube channel right away. If you don't feel like becoming a blogger just yet, simply try sending personalized videos to your prospect's emails (like our SDR did on the video below), or embody some short video content in your blog. You can even start a webinar course if you are ready to share some of your business tips with the masses.
8. Produce case studies to showcase successful business collaborations.
A report by DemandGen states that 73% of buyers used case studies in B2B purchasing decision-making. Case studies serve as proof that your product delivers a unique value to your clients and that a possible collaboration with you can become extremely beneficial for both sides.
Therefore, if you have some successful cases you are proud of, don't hide them away in a folder on your laptop; analyze them and present them to your audience. To give you some inspiration, check out our featured case studies.
9. Share only valid content with the prospects.
Modern B2B businesses are targeted at different audiences with entirely different needs. That is why you can't expect that they will equally like and engage in all the content that you send them. To improve your outreach and get higher sales conversions, segment your prospects by needs, industries, positions, and send them only those pieces of content which are relevant to them personally.
For example, marketers will appreciate receiving an email on the best ways to increase brand awareness, while SDRs will be more interested in reading about how to overcome the fear of cold calling. Better to send only content that's appealing to a prospect's needs rather than spamming them with irrelevant articles.
10. Ask for referrals.
All too often, whether from shyness or lack of experience, sales representatives neglect to ask their customers for referrals, even if they did a great job. This is a huge mistake. According to the Google/TNS and Ogilvy survey, word of mouth is the single most powerful influencer in purchasing decisions, more so even than interactions with the vendor or a company's website.
Referrals are your chance to increase your future B2B sales passively; you'll spend less time trying to get that prospect's attention. Make it a point to always include this step when talking to your customer.
Close More B2B Deals
Indeed, B2B sales process has changed a lot recently. But the power can still be in your hands: Be more proactive, find out how to increase B2B sales for your business specifically, search for new creative ways to win more leads, and delegate your sales process to trained SDRs. Keep experimenting with your B2B sales strategies to find the ones that work best for you to see lasting results.
A Few (Related) Sales Posts
Your source for sales information