What Is a Qualified Appointment?
A qualified appointment is a scheduled follow-up meeting between a sales representative and a prospect who went through the lead qualification process and demonstrated interest, need, and resources to purchase the services or the product offered.
How the Lead Qualification Process Works
Lead qualification process usually takes place during the discovery call—sales representatives evaluate if the prospect fits their company's ideal customer profile by asking a list of questions about the prospect's business, job position, challenges, needs, and opportunities expected from this business integration.
The lead qualification questions might include:
Am I talking to the right person?

Is there any interest in my product?

Is there a need for my service?

What are your business's goals?

What do you want to achieve in the nearest future?

What challenges are you facing that my service can overcome?

Do you have the budget for my service?
These questions and the criteria for a prospect's qualification might vary depending on the type of service one provides. Every B2B company needs to define its own priorities. To find out more about sales lead qualification methods, check out our big guide dedicated to this topic.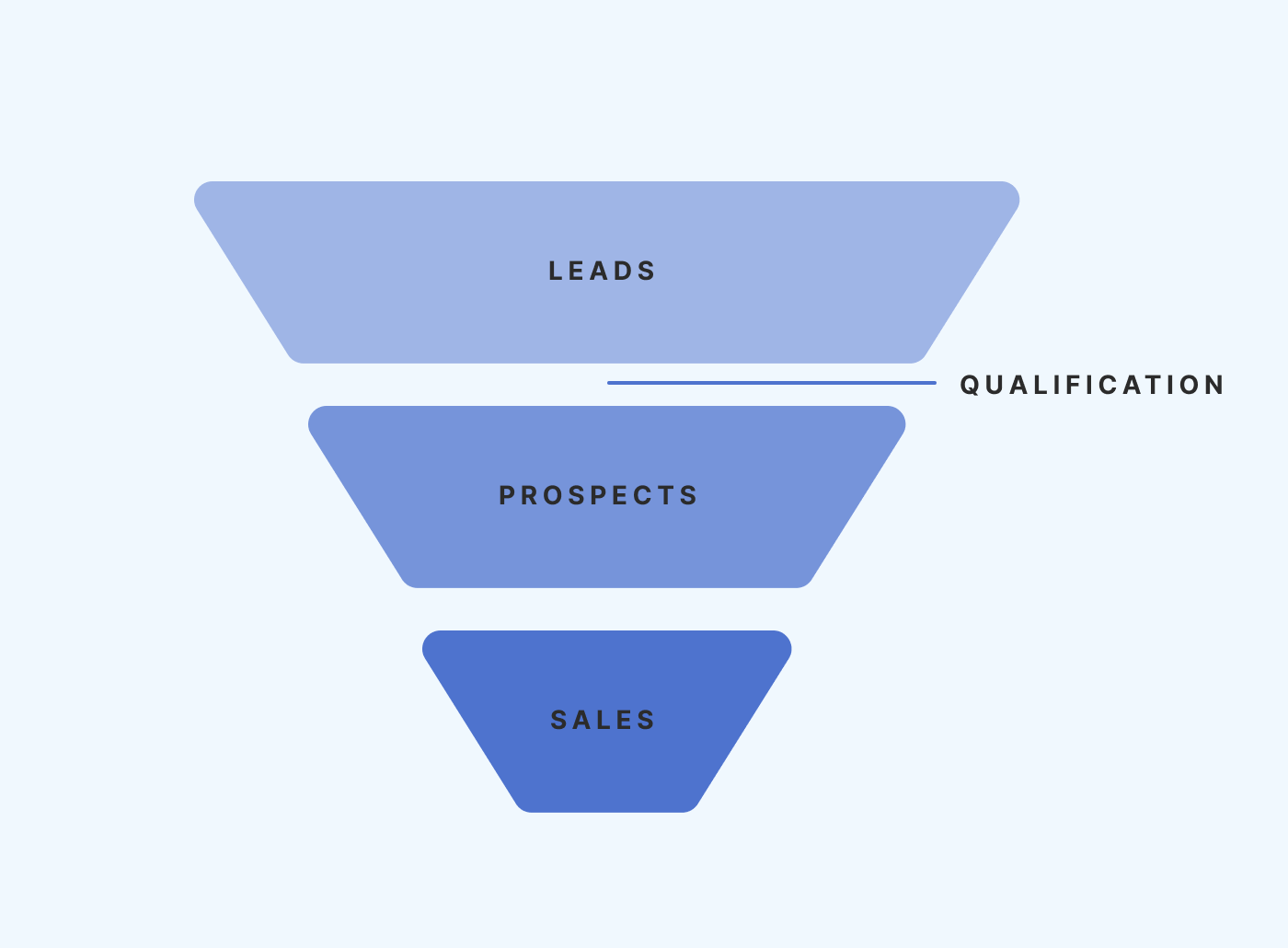 Only after making sure there's a high chance that the prospect will become a long-term customer, with the potential for a successful collaboration, does it make sense to set up the next appointment with a qualified lead.
Why Setting Up Qualified Appointments Is Essential
Salesforce stated that only 13% of leads convert to opportunities. The average time for this conversion is 84 days! When it comes to the opportunity to deal, the percentage is even lower—only 6%, but the conversion process speeds up to only 18 days.
It is of high importance that the 6% of prospects go down the sales funnel as fast as possible. Qualification is that essential point when sales representatives can cut down the time wasted on disqualified leads and concentrate on the ones that can eventually become closed deals.
Setting up qualified appointments after the discovery call saves time and resources, increases ROI, improves the customer's experience, highlights opportunities, and shows how valuable every lead is. Therefore, never neglect the importance of lead qualification during appointment setting.