CIENCE Awarded SourceForge Spring 2023 Leader and Top Performer
Committed to customer success, CIENCE has achieved the Spring 2023 Leader and Top Performer Awards by SourceForge, the world's largest software and services review and comparison website. These awards recognize exceptional companies and products in the top percentile of user reviews on the SourceForge website.
CIENCE GO Data, GO Digital, and GO Show—key parts of GO Platform's comprehensive suite of sales and marketing intelligence tools—all received top SourceForge awards for Spring 2023.
"We are honored to receive the SourceForge Spring Leader and Top Performer Awards, which recognizes the hard work and dedication of our team in providing exceptional B2B lead generation and data-driven software for our clients. These awards highlight the positive feedback and satisfaction of our users, and we are committed to continuing to provide innovative solutions that exceed their expectations." —Eric Quanstrom, CMO of CIENCE
To receive the Spring 2023 Leader Award, winners must place in the top 5% of all highly rated product user reviews; to receive the Top Performer Award, recipients need to place in the top 10%.
GO Data, our sales intelligence platform, and GO Digital, our programmatic ad targeting platform, received the SourceForge Leader Award, while GO Show, our website visitor tracking software, was selected as Top Performer from over 60,000 reviewed products on SourceForge.
This is the third consecutive win for each of these GO platforms, including the Fall 2022 and Winter 2023 awards for Leader and Top Performer.
CIENCE GO Data Award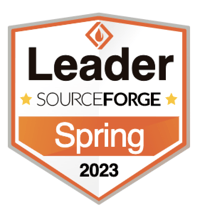 As a SourceForge Leader, ​​CIENCE GO Data is a massive contact database that provides a wide range of information about prospects and customers, including email, phone, demographic, and firmographic data. With over 200 million campaign-validated B2B records, GO Data gives users access to accurate and up-to-date information necessary for effective prospecting.
Unique among sales intelligence data providers, CIENCE validates more contact records than any current data provider in the market. With GO Data, customers can enjoy the flexibility of fine-grain sales targeting of contacts by many criteria and access to new matches or updates with a superior level of support from CIENCE's trained experts.
Here are some top customer reviews for our GO Data platform:
High-Quality Product

"We have effectively generated leads and connected with our target audience, making it a valuable resource for our growing business. Highly recommended." —Abby W., Marketing Specialist, 5-star review

Top-Notch Product

"The product has helped me make informed decisions and tailor my marketing efforts to better target my ideal customer. I highly recommend GO Data to anyone looking for an effective solution for customer profiling and market research." —Sheila R., Marketing Specialist, 5-star review.
CIENCE GO Digital Award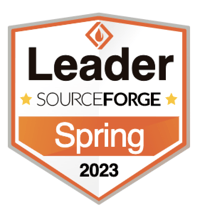 As a SourceForge Leader, CIENCE GO Digital is a demand-side platform (DSP) that allows real-time bidding for online advertising on targeted audiences, including display, video, and audio media. As a unique DSP, it also enables buyers to manage both ad exchange and data exchange accounts.
By combining a rich data set with tracking pixels, GO Digital allows for better sales targeting and increased effectiveness of ad spend. This data is then used to create marketing campaigns that are tailored to potential customer interests, helping businesses reach their intended audience more effectively.
Here's what CIENCE customers are saying about the power of GO Digital:
Great Advertising Management

"Thanks to GO Digital, we are now able to target specific audiences based on their demographic, interests, and behavior. No efforts are being wasted are we're seeing a major increase reflected directly in our ROI." —Victor Raul Z., Innovation Manager, 4-star review

Worth Trying a DSP

"We have never thought about using a demand-side platform, but it helped our company to track the performance of our marketing campaigns in real-time, providing valuable data that can be used to adjust and re-adjust strategies as needed." —Drew K., Innovation Specialist, 4-star review
CIENCE GO Show Award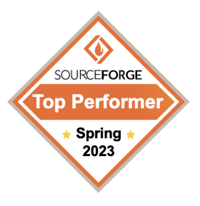 As a SourceForge Top Performer, ​​CIENCE GO Show is CallerID for the web. The software is able to track and visually identify website visitors based on their online behavior and history, even if they are anonymous.
This is accomplished through the use of different identifiers such as cookies, email addresses, and device IDs. GO Show triangulates this information to form a comprehensive view of the visitor, allowing you to de-anonymize your web traffic. This approach is compliant with privacy regulations and can provide reverse lookups for lead segmentation and automatic scoring.
Find out what our customers love about using the GO Show platform:
Effective Tool

"Overall, my experience with GO Show has been fantastic. The software has been instrumental in helping my marketing department gain insights into our website traffic and make data-driven decisions. The platform is easy to use, and the customer support team has been incredibly helpful in answering any questions we've had. I would highly recommend GO Show." —Kevin P., Marketing Development Manager, 5-star review

Support Team Is a 10/10

"The platform was easy to use and provided a wealth of information about my website visitors, including their location, demographics, and even their browsing history. This information helped me tailor my website content and marketing efforts to better target my audience, resulting in increased conversions and sales." —Maria R., SEO, 4-star review
CIENCE GO Platform
The CIENCE GO Platform is a combination of data products, sales enablement, and infrastructure tools that enable sales and marketing teams to grow revenues. Its all-in-one sales intelligence platform is built for all aspects of lead generation:
For businesses looking to optimize their sales and marketing efforts, the CIENCE GO Platform is the ideal solution to drive revenue and growth.
CIENCE 2023 Achievements
In a similar category, CIENCE received the 2023 National Excellence and Local Awards by Upcity, a leading provider of ratings and reviews on B2B service providers. These awards honor B2B service providers with the highest customer satisfaction and brand integrity. This is the third year in a row that CIENCE has been given this recognition.
CIENCE also placed on the Financial Times' list of The Americas' Fastest-Growing Companies for 2023. The award honors the most successful independent companies in North, South, and Central America that have achieved the highest compound annual growth in revenues over a three-year period. This is the third time CIENCE has been honored with this award.
Drive Sales with CIENCE GO!
CIENCE offers a unique blend of data, software, and managed services, delivering consistent results for over 2,500 companies across more than 250 B2B industries. Looking for lead generation and data-driven sales solutions? Contact us today!
A Few (Related) Sales Posts
Your source for sales information