The Journey from Website Visitor to a Scored Lead
This kind of marketing evolves the creation of prospecting, lead generation, proposals, follow-up, and sales. This means you need ways to get people to know your product, build stronger relationships, and show how your service works by using different outbound and inbound methods.
Many people want to know how to generate leads properly, and the answer is that there are many different ways and approaches to doing that. In any specific case, we need to study how your company's target responds to each strategy and use the most cost-effective one.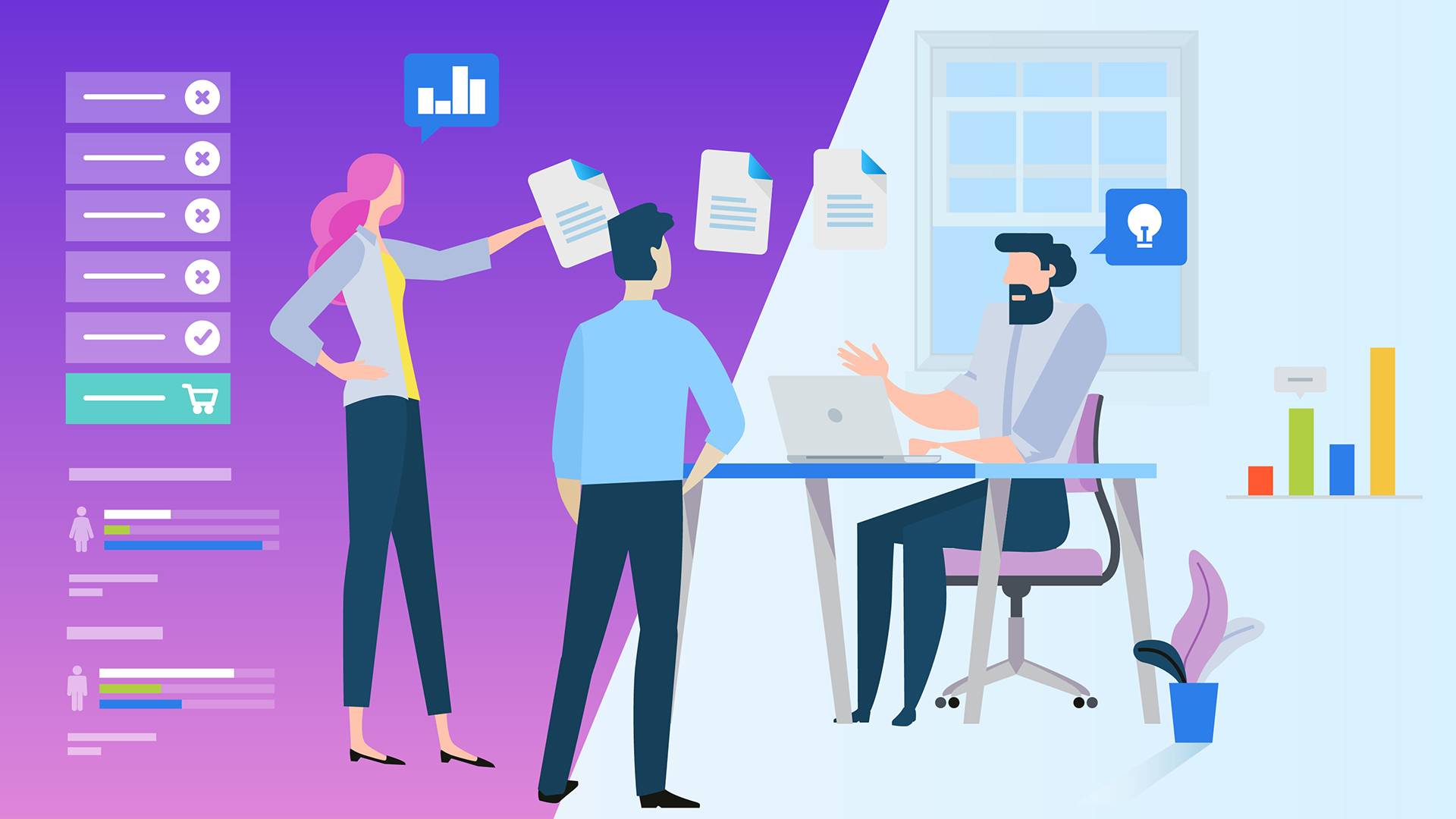 Salespeople complain about receiving half-baked, unqualified leads that use up a lot of their time without ever closing a sale. This is a big problem because it's a waste of time, money, and opportunities, and it's a result of the lack of alignment between sales and marketing teams.
Although it seems like a fairly easy task, sales and marketing alignment can be pretty complicated, and in many companies, these two teams don't interact as much as they should.
Luckily, tools like Albacross can easily solve this problem, as well as help with capturing leads, scoring them, and prioritizing them so that your sales and marketing teams can seamlessly cooperate. This sales automation platform is efficient and extremely easy to use.
It can also automate your whole sales process, provide you with automated triggers, and increase your lead generation and advertising efficiency.
Albacross is a great lead generation tool and there are several ways to fill your sales funnel with top-quality leads.
Lead Generation

Account-Based Marketing

Viewing Website Visitors and Using Effective Website Visitor Tracking Tools

Learning How to Reach Website Visitors
When transforming a new prospect from a visitor to a paid customer, you need to create different lists and consider different parameters such as the industry type, company size, title, location, and others, to segment your lists and be sure that your outreach is always targeted and perfectly tailored.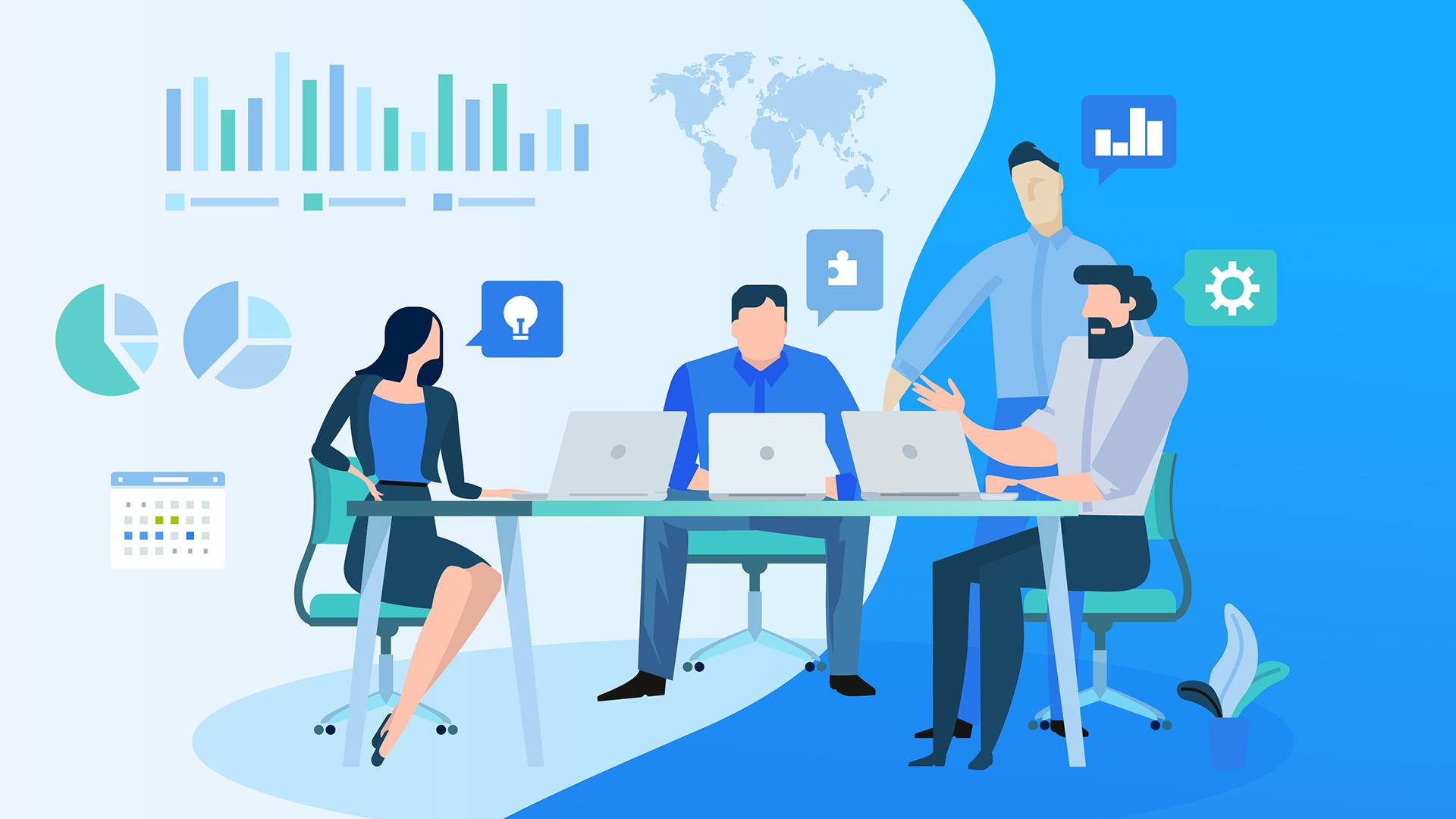 Albacross helps you identify leads and shows you how to contact them.
Know your visitors:

Find out which companies and potential customers are

visiting your website

and how you can properly approach them to close the deal.

See what they are doing:

Gain sales intelligence on which pages your visitors are most interested in to ensure your sales team engages them more effectively.

Company Information:

Be able to link an email address to the companies that visit your website or any company you search for.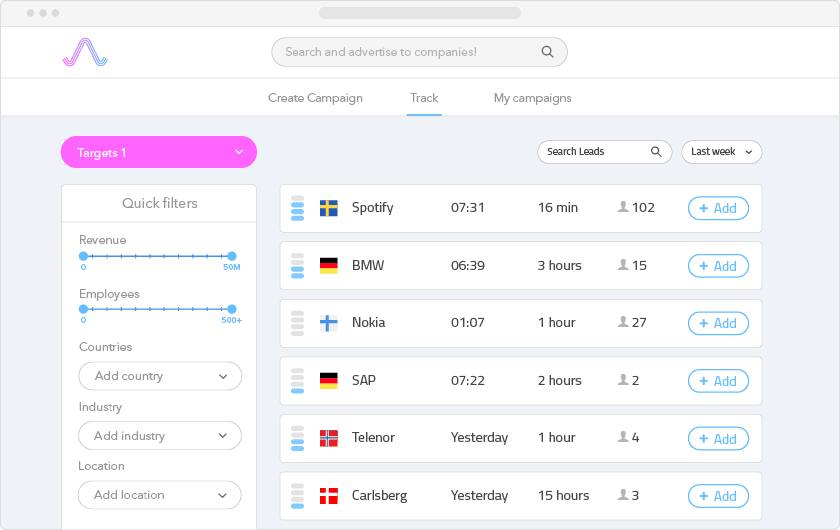 The next step is the proposal that will be sent out to all potential leads. Whether you're getting a couple of new leads or thousands of new leads, you'll need an easy way to get paid.
BetterProposals allows you to easily send a proposal to all of your leads. Make sure to set yourself a reminder, as well, to follow up and continue providing value until the lead purchases your product.
You will be able to send everything better and more efficiently to your new leads. Schedules can get very busy and you can forget to follow up to close the sale. Other features include:
Send Instant Proposals

Provide Online Brochures

Repeat Commonly Used Contracts

Quote Templates for Small Jobs
Now that you've gathered your leads, qualified them as interested, and sent over a proposal, make sure to add them to your pipeline. This will allow you to see a sales forecast that updates your sales team so they can continue following up with each contact.
Save these lead prospecting tips below and make sure to share them with your team to help set up your pipeline and software. Remember, once your system is in place and your team is onboard, you'll be able to automate the software to save you time and money.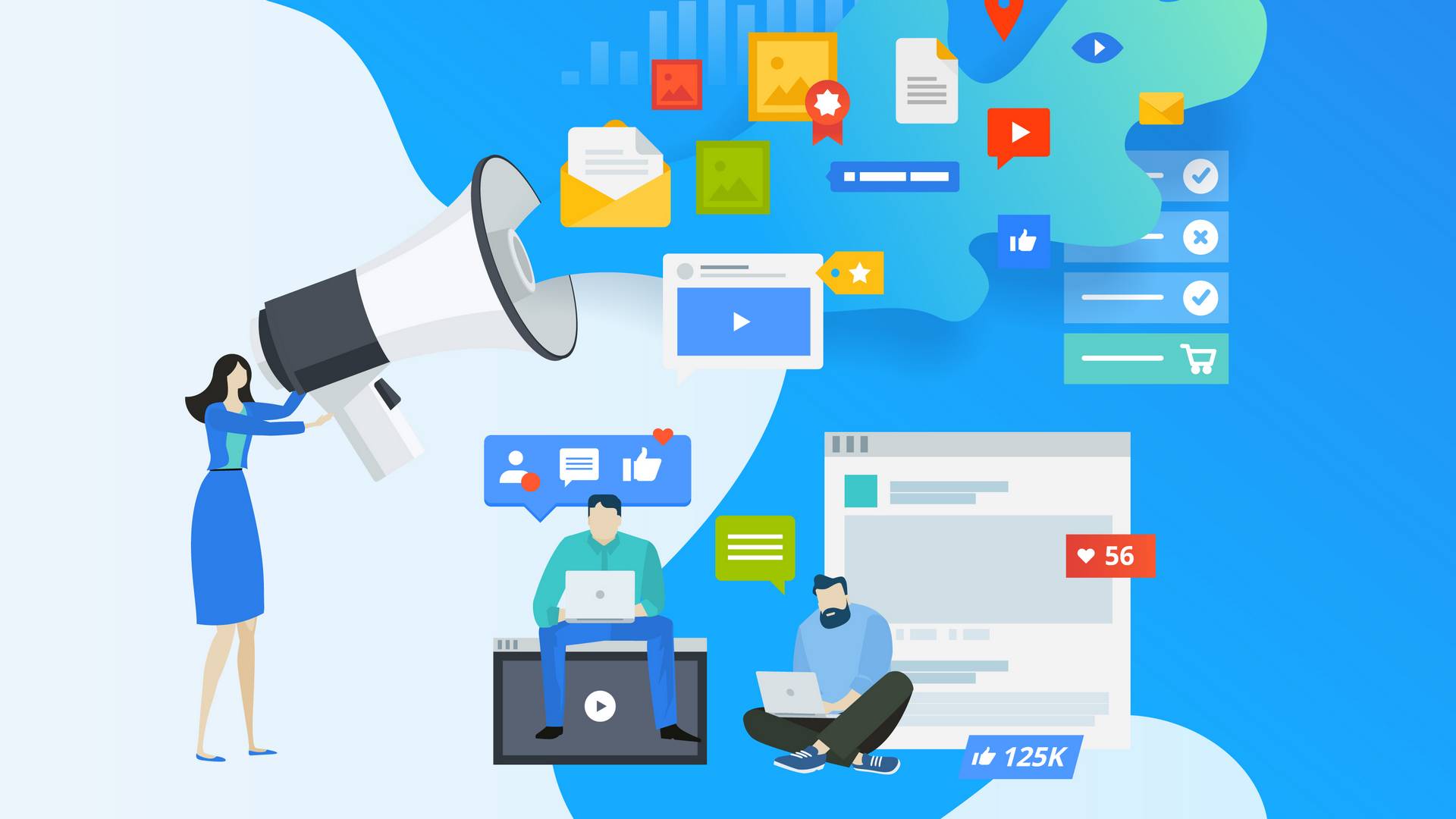 1. Capture Leads
Set up and create "Lead Flows" that capture leads, giving your team an easy way to drive higher lead conversions. These all-in-one lead funnels not only capture but can even deliver digital content upon completion.
Useful Tools: Professional software like HelloBars, live chat, and popup forms.
2. Consolidate Leads
Intercept all form submissions on your website and save the contact as a lead, giving your team a single place to store all leads.
Useful Tools: Form notifications, CRM tool, pipeline software.

3. Analyze Leads
Track the actions of every lead from anonymous to converted (and beyond), giving your team a deeper understanding of their leads.
Useful Tools: Lead Behaviors (timeline) / Dashboard / Weekly Summary.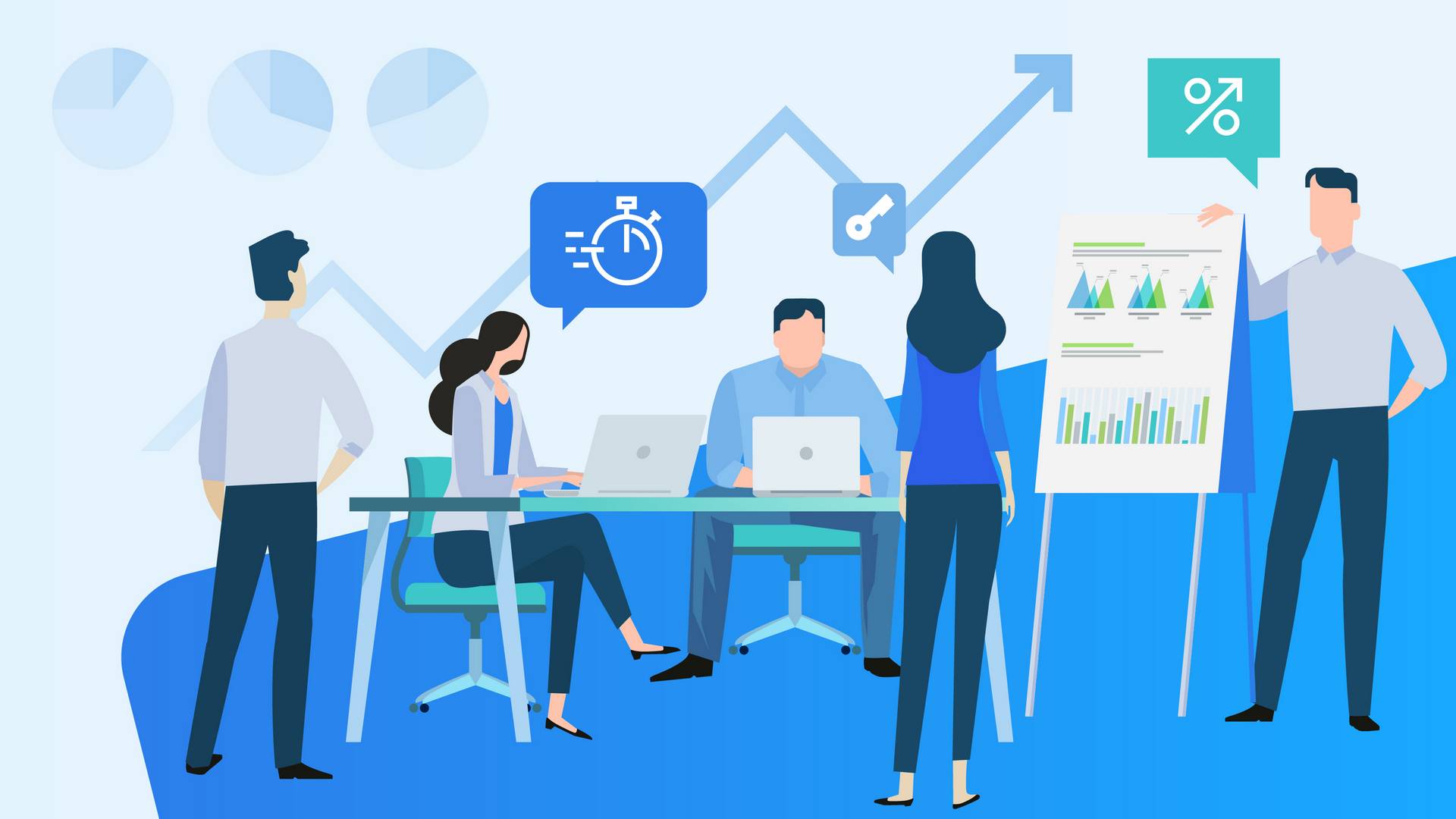 4. Enhance Leads
Provide additional information on each contact like Industry, Company Info, and Social Profiles, giving your team richer leads.
Useful Tools: Lead Insights (enhanced profiling & demographics), track user engagement on your website.
5. Route Leads
Make it easy to route leads anywhere, giving your team a single solution for distributing leads to their sales team and their ESP (email service provider).
Useful Tools: Email alerts, ESP Integrations (aka Mailchimp), Zapier.
The Lead Nurturing Takeaway
The recommended software works in real time, which is incredibly effective for prospecting. After you find your people, the software itself helps you with follow-up and the next steps of prospecting.
For social media insight, check out your target's Twitter, LinkedIn, and if applicable, their website. The software predicts contact information and saves time with prospecting.
To summarize:
Let software automate your emails.

Create your follow-up sequences.

Manage template replies to respond more effectively.

Add your prospects to a pipeline.

Set up follow-up reminders to help your team.
Make sure your sales team is armed with the right software and tools. The variety of sales prospecting tools—both free and premium versions—are available to increase sales.
Non-disruptive, frictionless implementation and training. It's a matter of hours, not weeks, to get these software programs up and running. Adoption and preparation for your entire team are what will ensure better results and higher sales.
A Few (Related) Sales Posts
Your source for sales information