Latest Enhancements to the CIENCE GO Platform (Q4 2023)
Overview of Recent Upgrades to the CIENCE GO Platform
The CIENCE GO Platform has recently undergone significant upgrades designed to enhance the effectiveness and efficiency of business lead generation and customer engagement. Known for integrating various sales development modules, the platform now offers a more streamlined experience in connecting with prospects (aka future customers).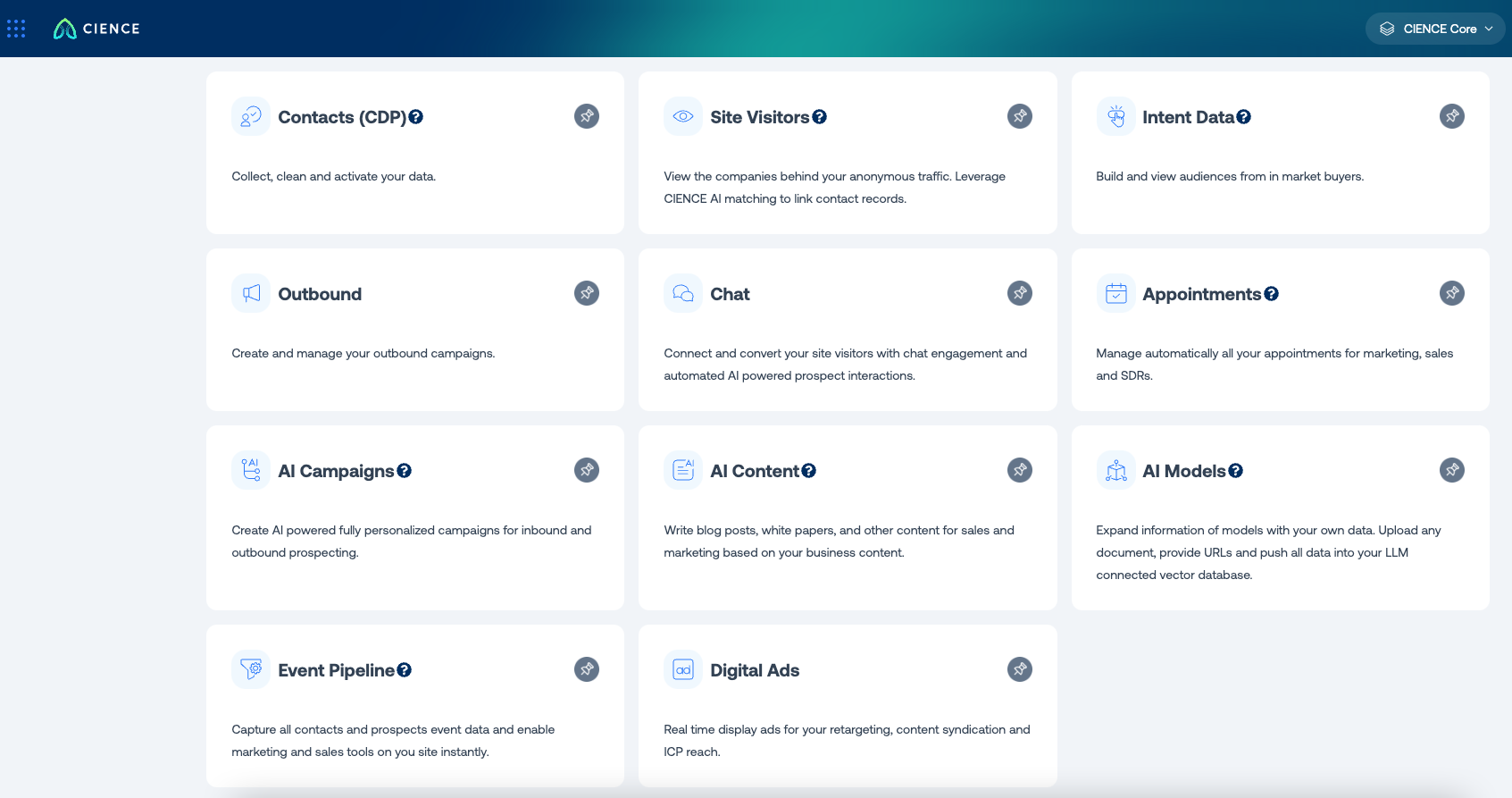 CIENCE's Role in Business Connectivity
CIENCE Technologies specializes in facilitating business connections. The primary goal is to assist companies in discovering and engaging with potential clients effectively. The continuously evolving CIENCE GO Platform integrates data intelligence, engagement tools, and AI-driven solutions, providing comprehensive support in lead generation and customer engagement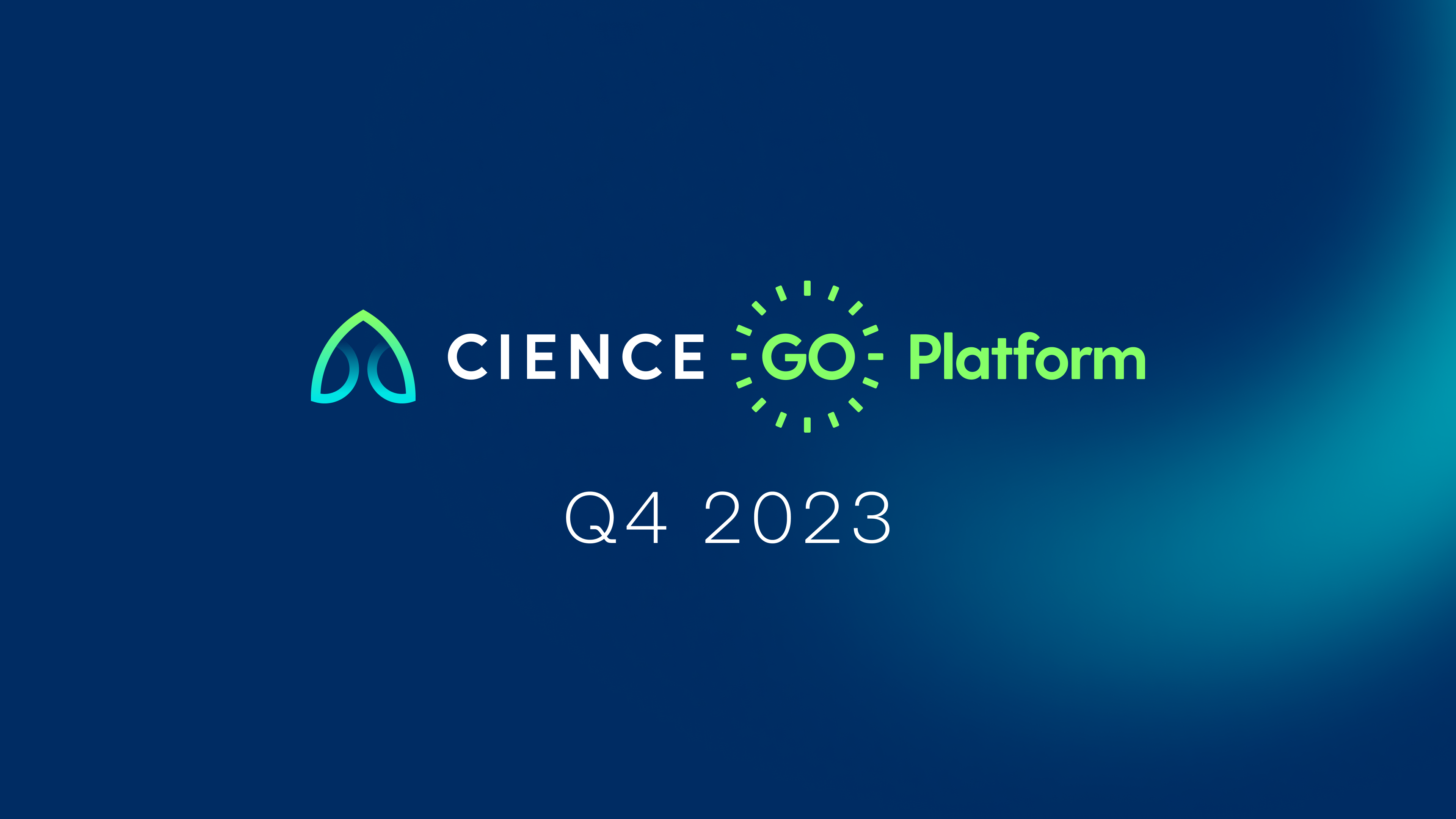 Overview of the CIENCE GO Platform
Components of the Platform
The CIENCE GO Platform encompasses several key components, each designed to address different aspects of lead generation and customer engagement:
Data Intelligence: This segment includes tools like GO Data, GO Intent, GO Show, and GO Flow. They collectively provide access to verified B2B contact information, gather signals for in-market buyers, identify anonymous website visitors, and set up data pipelines for event tracking.

Engagement Tools: This category features GO Engage, GO Chat, GO Schedule, and GO Digital. These tools facilitate outbound sales engagement with built-in automation and AI, offer chatbot and agent-enabled chat for sales conversations, automate scheduling for sales appointments, and provide a demand-side platform (DSP) for real-time media bidding on targeted audiences.

AI-Powered Solutions: The platform's artificial intelligence capabilities include GO Expert AI, GO Campaign AI, GO Dialogue AI, and GO Voice AI. These are specialized AI models trained in various industries, products, and services. They assist in writing blog and social media posts, creating multi-channel outbound campaigns, engaging in conversational AI, and conducting real prospecting conversations.
Enhancing Efficiency and Results
GO Data, GO Show, and GO Intent Updates: Targeting Efficiency and Impact
Enhanced Validation Process in GO Data streamlines contact validation, making the process more straightforward and less time-consuming.
Mobile Phone Number Enrichment and Improved Phone Enrichment Logic provide more comprehensive contact information, increasing the chances of successful connections.
New Search Features in GO Data, like the MX Record and Timezone fields, improve the deliverability and timing of communications, while the revamped ICP Search UI and additional filters aid in creating more targeted and relevant contact lists.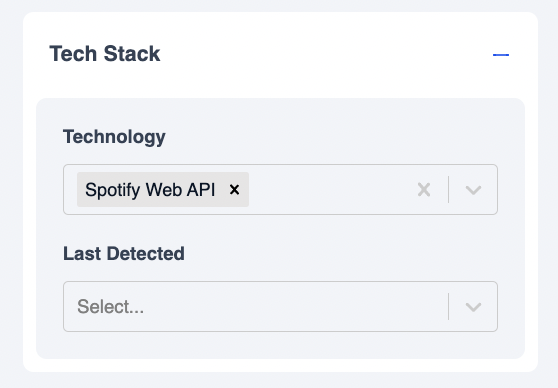 Tech Stack Search offers the ability to search for companies based on the technologies used by the companies they work at.
'Save as List' Feature in GO Intent: This feature allows users to convert their intent topic searches into lists, enabling more focused marketing efforts. These targeted lists can lead to increased appointments and faster connections with in-market buyers, thus enhancing overall marketing efficiency and effectiveness.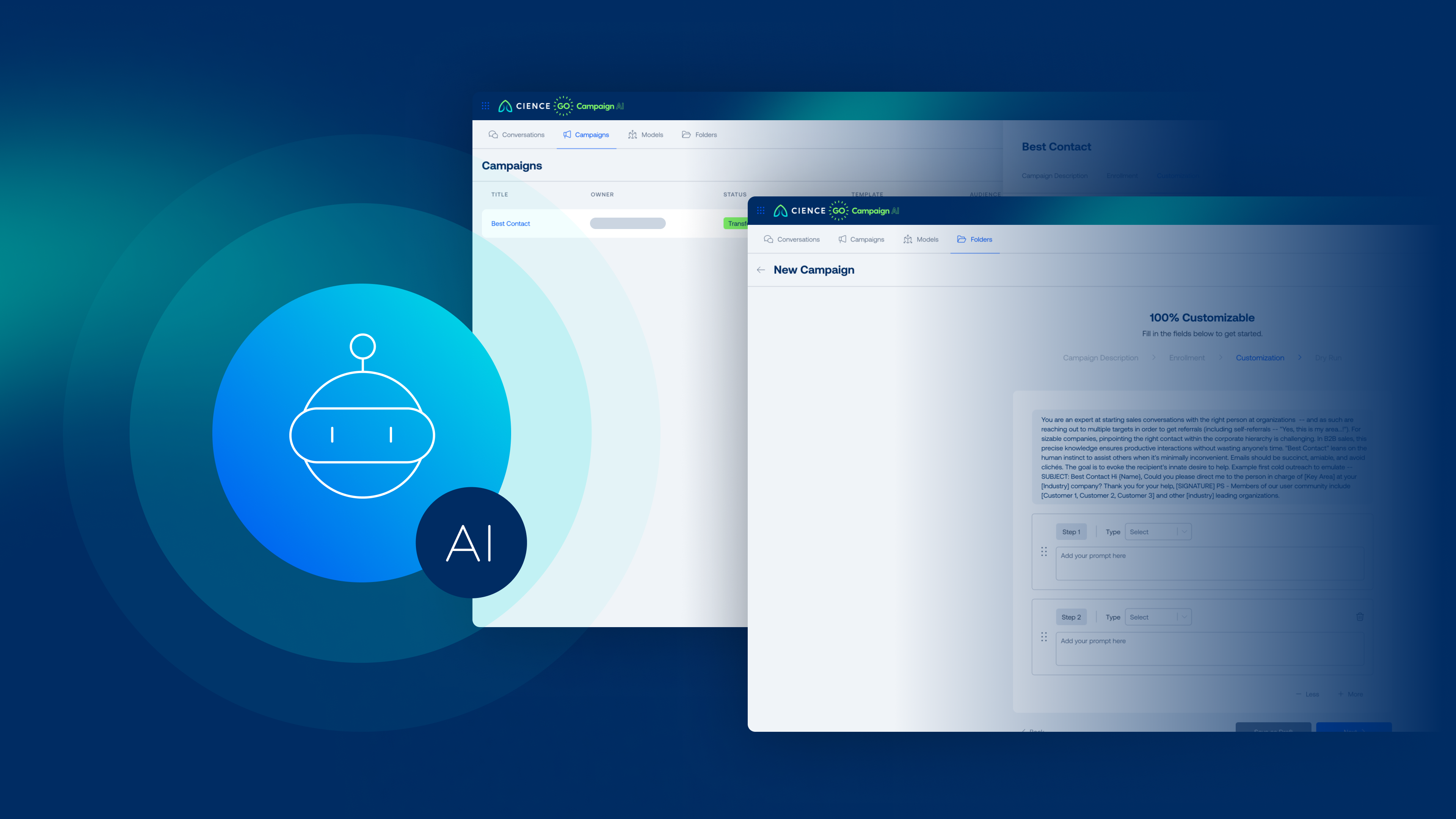 GO AI Application Enhancements: Streamlining Campaign Management
The recent enhancements to the GO AI Application focus on improving efficiency and effectiveness in campaign management:
AI Campaigns:

Automatic Daily Enrollment: This feature addresses the need for speed in campaign activation. By automating the enrollment process when transferring campaigns from GO AI to GO Engage, steps are eliminated and campaigns launch faster with greater control.
Refresh Button: With this addition, users can update the message counter for older campaigns, ensuring accurate tracking and enabling better decision-making based on up-to-date data.
Retransfer Capability: This practical tool allows for the re-transfer of campaigns to GO Engage, addressing issues like formatting errors, thus ensuring campaigns are always presented professionally.
Progress Bars: The new progress bars for 'GENERATED MSG' and 'VALIDATED COUNT' on the Campaign List page provide immediate visual feedback on campaign status, enhancing the ability to monitor and adjust campaigns quickly for optimal performance.
Design Improvement: Enhancing User Experience
Organization Switcher: The revamped switcher with a search filter and dropdown list design significantly simplifies navigation, allowing users to switch between different organizational views quickly, leading to more efficient workflow management.
Improvements: Focusing on Productivity and Precision
Enhanced Queue: By processing up to 10 campaigns simultaneously, this improvement significantly reduces wait times, leading to quicker campaign generation and deployment.
Automatic Audience Sync: This update eliminates the manual effort of syncing audiences, saving valuable time and reducing the possibility of errors.
Improved Message Text Quality: Higher quality text in messages translates to clearer communication with potential customers, potentially increasing engagement rates.
Fixed Email Formatting: Correcting formatting issues ensures that emails are received as intended, maintaining professionalism and effectiveness.
Campaign Step Order Fix: By resolving the sequence of campaign steps, this fix ensures smoother campaign progression, reducing confusion and enhancing user control.
These updates to the CIENCE GO Platform demonstrate a strong commitment to providing tools that not only improve lead generation and customer engagement processes but also drive tangible results and efficiencies for businesses.
Take Action Now for Better Results
Don't miss out on the opportunity to transform your lead generation strategy. Here's how you can get started:
Explore the Platform: Visit the CIENCE GO Platform to see firsthand how these updates can revolutionize your approach to lead generation.

Schedule a Demo: Experience the power of the platform in action. Arrange a demonstration and see the tangible benefits these enhancements can bring to your business.

Get in Touch: Have questions or need guidance? Our team is ready to assist you in integrating these new features into your strategy.

Stay Informed: Sign up for our newsletter to keep abreast of future updates and insights from CIENCE.
Schedule a Demo | Explore CIENCE GO Platform | Subscribe to Newsletter
A Few (Related) Sales Posts
Your source for sales information